Office space demand stronger in APAC than US and EU, report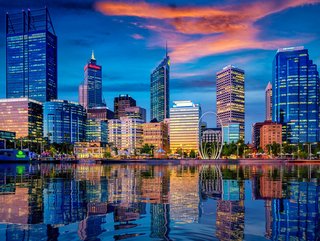 Perth has the strongest office rentals in Asia-Pacific
Knight Frank report says the Asia Pacific region is experiencing higher office rental demand than the US and Europe as return to office strong
Office rents in the APAC region fell in Asia Pacific for the fourth consecutive quarter as prices continue to fall and are down 1.6% quarter-on-quarter.
Technology companies are still shedding employees but financial and professional services firms are taking up this slack in leasing activity.
Knight Frank says demand was supported by a flight-to-quality trend.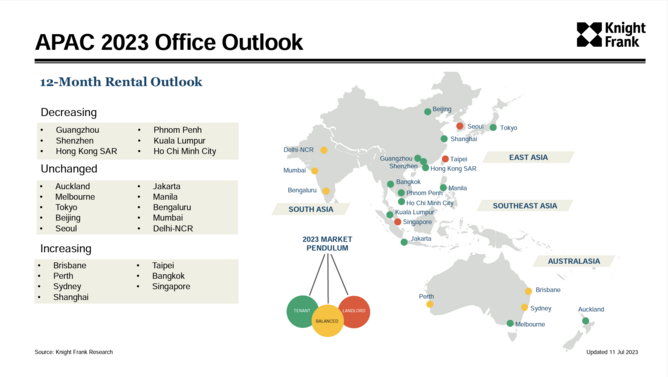 Knight Frank's APAC Outlook
"Landlords in major office markets across the world are managing the effects of both an economic slowdown as well as a return-to-office that has stalled, particularly in the US," said Tim Armstrong Global Head of Occupier Strategy and Solutions.
"Markets in Asia-Pacific have clearly outperformed with higher office utilisation rates compared to other regions, and demand is holding up better supported by a flight-to-quality trend.
"With the region's development cycle expected to extend into 2024, the expansion of options will give occupiers leverage to secure favourable leasing terms in the current window, extending the flight-to-quality trend which will amplify the gap between best-in-class and lower-rated assets."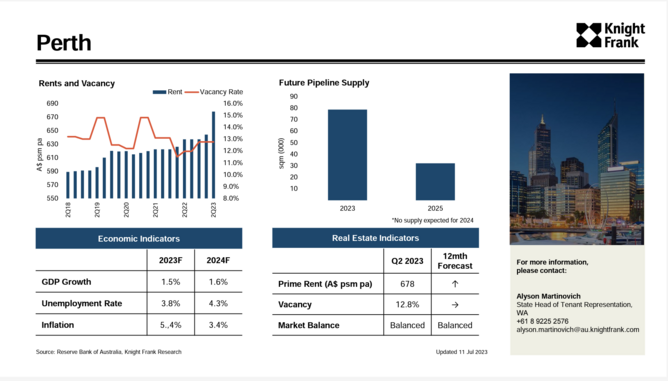 Perth is the top rental performer in Asia-Pacific
Perth tops rental growth in the region
Rents fell faster in Q2 2023, with the annual decline in the region now hitting 3.1%. Night Frank says this is mainly due to low demand in mainland China.
In total, 15 out of the 23 cities reported steady or increasing rents, but that is down from 16 cities in Q1.
The 12-month outlook suggested Brisbane, Perth, Sydney, Shanghai, Taipei, Bangkok and Singapore would all see rentals increasing.
Much of Australia's resurgence is being fuelled by the commodities boom, especially in Brisbane and Perth – with Perth recording the highest YoY rental growth in Asia-Pacific.
Read the full report.
******
For more business insights check out the latest edition of Business Chief Middle East & Africa and be sure to follow us on LinkedIn & Twitter.
You may also be interested in Business Chief US & Canada.
Please also check out our upcoming event - Sustainability LIVE in London on September 6-7, 2023.
BizClik is a global provider of B2B digital media platforms that cover executive communities for CEOs, CFOs and CMOs, as well as leaders in Sustainability, Procurement & Supply Chain, Technology & AI, Cyber, FinTech & InsurTech. We also cover industries including Manufacturing, Mining, Energy, EV, Construction, Healthcare and Food & Drink.
BizClik, based in London, Dubai and New York, offers services such as content creation, advertising and sponsorship solutions, webinars and events