Kearney: How India's booming retail market is developing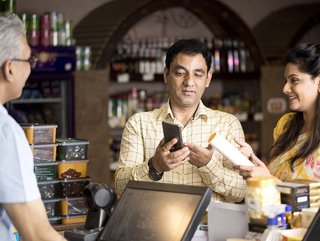 E-commerce growing at 25%, rapid adoption of omnichannel solutions, explosive growth outside traditional metro areas – how India's retail sector is booming
Despite slowdowns in consumer spending, low manufacturing output and global instability, India remains the world's fastest-growing economy – with economic growth expected to reach 9.5% in fiscal year 2021-2022 – and the second biggest retail market, according to Kearney.
The country's retail sector is expected to grow US$1.4 trillion by 2026 and more than US$1.8 trillion by 2030, and will generate 25 million new jobs by 2030, more than half of which will be based in integrated offline and online retail models.
So, what factors and forces are driving such growth, and where and how is that growth distributed? We take a deep dive into Kearney's 2021 Global Retail Development Index (GRDI) to find out.
Indian Government investment driving retail growth
India's thriving and growing retail sector is in large part driven by higher disposable incomes, urbanisation, middle-class lifestyle changes, and increased digital connectivity and supporting infrastructure.
Government officials are investing in infrastructure, rural development and public health, ensuring a more robust retail environment, and simplifying policies. This year, for example, the Indian government proposed e-commerce rules, drafting guidelines to address pricing, country or origin, flash sales, private label etc., aimed at protecting the interests of retailers and consumers.
Retail growth outside traditional metro areas is exploding. Sales in tier 1 cities have been declining, with 8% per capita trade activities and GVA growth in tier 1 markets and 10% growth in tier 2, 3, and 4 cities.
Digital convergence and blended formats have caused a permanent shift in consumer behaviours and expectations and will be crucial for all retailers as India develops a digitally enabled commercial ecosystem.
E-commerce in India is biggest growth opportunity
The e-commerce market in India, valued at US$41bn, is expected to grow at about 24- 25% until 2025 with value e-commerce emerging as the biggest growth opportunity within lifestyle retail with 10 times growth in 10 years.
Led by e-commerce growth – from an approximate 4% share in FY20 to an expected 7.6% by 2025 – modern retailing should grow at 15% CAGR, enjoying a jump in retail share from about 10% today to 18% by 2025. Traditional trade share is expected to shrink from 90% to 82% by 2025, while pure-play brick-and-mortar share will expand from 8% to 10% by 2026.
Omnichannel solutions, accelerated by Covid-19, are enjoying rapid adoption by both consumers and retailers. Take India's top fashion retailer ABFRL. In partnership with Flipkart, ABFRL is strengthening omnichannel sales. While having embraced new technologies and infrastructure, leading department store retailer, Shoppers Stop, saw 188% growth in Q4 omnichannel sales.
Physical retailers are partnering with online marketplaces such as Amazon and Flipkart. Shoppers Stop is looking to use its Amazon micro-site while Amazon is offering pick-up and two-hour delivery from partner stores such as selected More Retail outlets. Ikea is offering click-and-collect service.
Once nice-to-have features such as augmented reality (AR) and virtual dressing rooms have become need-to-have tools for catering to digitally savvy consumers. CaratLane and Lenskart already offer virtual try-ons. In July 2021, Flipkart introduced an AR capability, Flipkart Camera, on its app. Some retailers are moving toward inventory-led, hyper-local delivery models offering 15-minute delivery windows and investing in dark stores and micro-fulfilment centres.
Online grocery space is growing in India
Thanks to high-frequency purchases and repeat orders, India's online grocery space is growing in importance and competitive activity with Amazon, Flipkart, Bigbasket, Blinkit (formerly Grofers), JioMart, and others battling for share. Swiggy, an online food delivery company, has also introduced Instamart, a 30- to 45-minute grocery delivery service. Subscription models have also seen growth.
Tapping the B2B grocery space, e-tailers are digitising and selling to mom-and-pop (Kirana) stores. In June 2020, Amazon launched Smart Kirana Stores, allowing local stores to create digital storefronts, offer contactless payment, and reward customers with Amazon Pay incentives. In 2019, Reliance started to digitise Kirana stores, hoping to create a base of more than five million digital stores by 2023.
Flipkart is partnering with more than 50,000 Kirana stores. Reliance has partnered with WhatsApp and Kirana stores to accept orders and deliver groceries, a hyper-local ordering model expected to evolve as the company moves beyond groceries. Amazon is strengthening its I Have Space program to cater to customers in tier 1, 2, and 3 cities. Under this program, Amazon India partners with local entrepreneurs and business owners to deliver products to customers within a distance of 2-4km radius of their store.
And the retail industry is consolidating. Top retailers are acquiring majority positions in start-ups, technology firms, and other retailers. Walmart acquired Flipkart for US$16bn, while Reliance acquired the Future Group's retail, wholesale, logistical, and warehousing businesses. In July last year, V-Mart agreed to acquire all of Arvind Lifestyle Brands Ltd.'s Unlimited stores, strengthening its presence in Southern and Western India.
Brick-and-mortar sales continue to expand in India
While e-commerce thrives, brick-and-mortar sales continue to expand. D Mart plans to open 37 stores in the latter part of 2022. Reliance Retail plans to open 6,500 to 7,000 outlets and is scouting properties for expansion in 2022. Almost 70% of these stores will be Smart Points—a new neighbourhood grocery, convenience store, pharmacy, diagnostic centre, telecom services, and financial services format.
In the second half of 2022, Tata's Croma Electronics plans to open around 75 stores in the second half of 2022 (and add another 100 stores by 2023−2024), while ABFRL plans to open between 300 and 400 lifestyle stores. Allen Solly Prime is targeting 500 store openings over three years. Pantaloons will add 250 stores in the next three years across 100 new towns. Shoppers Stop has added five new stores this financial year and plans to continue expansion, opening 12 to 15 additional stores this year. More Retail is location shopping in several cities, hoping to open 300 supermarkets and hypermarkets by 2024.
International brands are moving into India. Luxury brands Philipp Plein and Billionaire inked a deal with New Delhi-based Bequest Group to enter the market in 2021, opening its Philipp Plein and Billionaire stores in Mumbai and Delhi. Chinese e-commerce app Shein will re-enter the market with Amazon, this time as a seller. Guess plans to open 50 stores in India in the next five years, with base expansion in metro cities followed by tier 2 and tier 3 cities. And beauty e-tailer Nykaa has launched international brands on the Nykaa Global Store, a cross-border platform that allows customers to buy international beauty products.
Read the Global Retail Development Index (GRDI)