8 things to know this week – EY, Microsoft, HSBC, ADB, A&M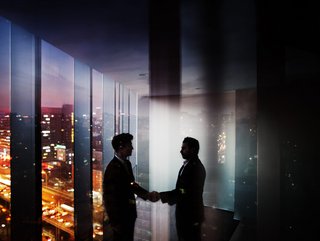 Forecast for Asian growth lowered, best APAC countries for expats announced, 100 potential regional unicorns identified – the latest news
1 ADB lowers forecast for Asian economic growth this year
The Asian Development Bank (ADB) has lowered its forecast for regional economic growth this year, citing slower expansion in the region's largest economy, China, thanks to disruption from new Covid-19 lockdowns, as well as aggressive monetary tightening in advanced economies, and the fallout from Russia's invasion of Ukraine. ADB expects developing Asian economies to expand by 4.6% this year, down from its earlier forecast of 5.2% made in April.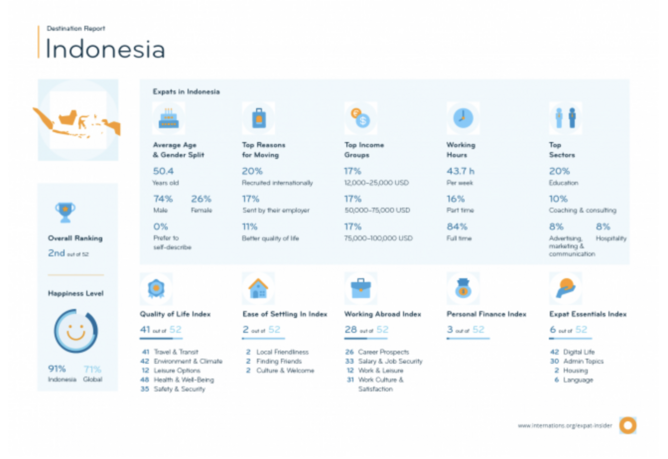 2 APAC countries dominate top 10 best places for expats
Six APAC countries feature in the top 10 best countries to work and live abroad, according to the Expat Insider Survey by InterNations. While Indonesia and Taiwan feature in the top five, taking second and third places, respectively, while Vietnam, Thailand, Australia, and Singapore also feature. Indonesia was favoured for ease of settling in, and affordability, and ranked among the best worldwide for housing. If you're looking for quality of life and great health, look no further than Taiwan, which scores highly, but if flexibility and creativity matter to you, give it a miss. The APAC destinations to avoid, the ones ranking low for 2022, include New Zealand and Hong Kong, with both proving expensive for many expats, not surprising given New Zealand's three-decade high in inflation.
3 The Big Four accounting firms offer pay increases to Singapore staff to retain talent
A severe labour shortage in the city-state of Singapore has pushed the Big Four accounting firms into a pay war, as companies struggle to retain staff. The average attrition rate among the Big Four firms here rose to 38% in the 12 months ending September 30, 2021, compared with 24% in the year-earlier period, according to figures submitted to the Government. According to internal documents from PwC and Deloitte reviewed by Bloomberg News, the two firms lifted base salaries starting July 1. While KPMG said in May that it would raise entry-level salaries by as much as 20% and also, provide market-competitive bonuses.
4 New Zealand unveils new investor visa
New Zealand's government has created a new investor migrant visa category designed to attract experienced, high-value investors to invest in domestic businesses. The new Active Investor Plus visa category, which launches September 9, will replace the existing Investor 1 and investor 2 visa categories. To be eligible, investors must have a minimum US$5m investment and only 50% of it can be invested in listed equities. This comes as the country's inflation hits a three-decade high, the fastest increase since June quarter of 1990.
5 Gaurav Modi named new leader of EY's ASEAN consulting division
Singapore-based consulting veteran Gaurav Modi has experience at Capgemini and KPMG has been tasked with continuing EY Consulting's rapid growth in the region. Modi joins EY from Capgemini, where he spent 12 years, most recently as EVP and MD of its Southeast Asia business. Described by EY's ASEAN Managing Partner Liew Nam Soon as an "accomplished and distinctive leader who combines both outstanding credentials and vast experience", Modi brings more than 20 years of experience in management consulting and digital transformation to the firm, having worked with clients across the region – from supporting a major telecom transformation in the Philippines and Hong Kong, to working on electricity market deregulation in Singapore.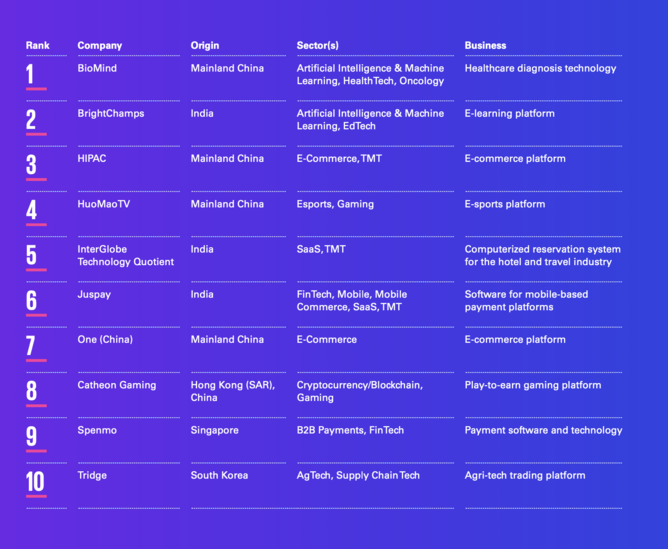 6 KPMG and HSBC identify 100 potential unicorns across APAC
A report released this week from KPMG and HSBC has revealed how maturing tech-focused ecosystems across Asia Pacific are rapidly producing billion-dollar companies and identifies 100 potential unicorns – what they call 'Emerging Giants'. Fintechs and crypto startups dominate the list, with blockchain-related categories of NFTs and DeFi most prominent as subsectors with over 25% emerging giants identifying with those verticals. China and India dominate the list, with India likely to claim many unicorns this year given its record birth rate in 2021 creating 42 unicorns, more than in the previous five years combined.
7 Alvarez & Marsal launches Southeast Asia and Australian business unit
Leading global professional services firm Alvarez & Marsal (A&M) has launched a new business unit in Southeast Asia and Australia, as it looks to expand its footprint across the APAC region. This marks the next phase of A&M's APAC expansion strategy, to align its Singapore, Indonesia, Malaysia, and Australia offices, and set the foundation for a future office in Vietnam. This comes as A&M has seen a year of double-digit global growth. The unit will be headed by Managing Director, Utsav Garg, who brings more than 20 years of experience in large-scale transformation programs, most recently serving as Managing Partner for Kearney's Southeast Asia business.
8 EY named 2022 Microsoft Hong Kong partner of the year
During Microsoft's Partner of the Year Awards, the tech giant announced EY as one of the biggest winners of the night, out of more than 3,000 partners from 126 countries. The consultancy secured recognitions in advisory services, AI, security, sales, automation, and two country partner categories, including Hong Kong and Australia. According to Microsoft's jury report: "EY's Hong Kong team is also committed to delivering sustainable success and experiences in adopting various delivery models – from delivering the full spectrum of EY capabilities, partnering with system integrator partners, to subcontracting – creating win-win-win results with sustainable revenue growth in the Microsoft ecosystem." Microsoft has partners in more than 100 countries across all service areas, from consulting to cloud.