10 companies with first-ever female CEO hires in 2022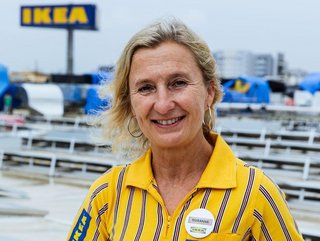 KLM, Orange, Ikea, Telstra, Veolia and 5 more companies that appointed a woman as Chief Executive Officer for the first time in 2022
The first half of 2022 has seen a surge of companies hiring female Chief Executive Officers, and some for the first time in their history.
From finance and consulting to aviation and telco, and from Australia to Africa, these 10 companies made history this year appointing female CEOs for the first time.
1 IKEA India
India
Susanne Pulverer, CEO
Susanne Pulverer took the helm of IKEA India in February, making her the firm female CEO of the Swedish home furnishings retailer, which is part of the Ingka group. She is also serving as Chief Sustainability Officer, and continues to establish IKEA as a meaningful brand in India keeping its long-term 2030 commitments in focus.
An experienced IKEA leader, Susanne has been with the firm since 1997, joining as environmental manager. She held various roles in different business categories in Sweden before moving to India in 2007 to lead the purchasing function for Ikea South Asia. From 2012 to 2017, she was managing director at Ikea Communications, the in-house agency for IKEA, before returning to India to lead market development for Delhi-NCR. worked in various roles, including previously in India. She most recently served as Business Risk and Compliance for Ingka.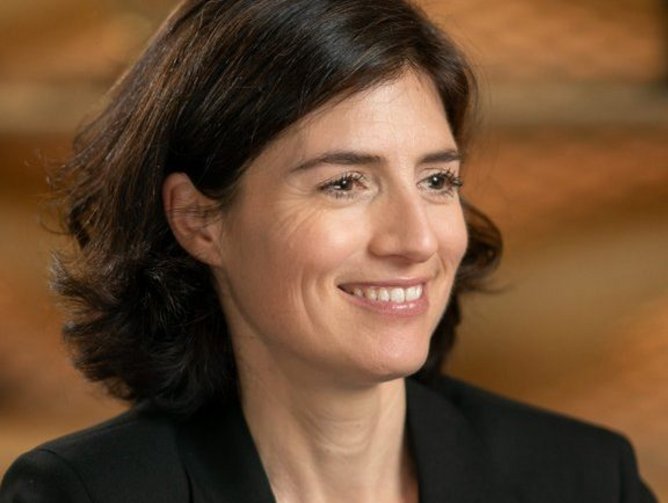 2 Orange
France
Christel Heydemann, CEO
In April, Christel Heydemann took the reins of Orange, making her the first woman to lead France's biggest phone carrier. With this, she also became only the third woman to lead a company listed on the French CAC 40 Index.
A former graduate of France's elite engineering school Polytechnique, Kristel joined Orange from Schneider Electric where she led European operations for the French electric equipment group. She also served as a board member of Orange for nearly five years. In a tweet, former Orange CEO Stephane Richard described Kristel as "a woman with professional and human qualities that will allow her to meet the group's challenges".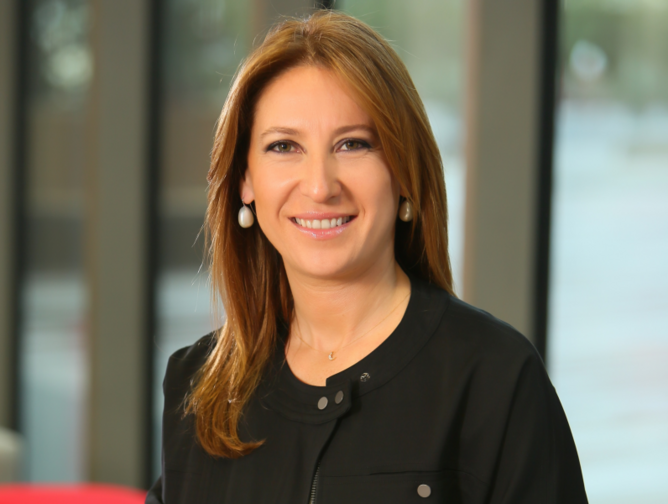 3 Pegasus Airlines
Turkey
Guliz Ozturk, CEO
When Chief Commercial Officer Guliz Ozturk was promoted to the top job at low-cost carrier Pegasus Airlines in April, she made history becoming the first female chief to lead an airline in the history of Turkish civil aviation. That makes her just one of seven women in charge of the world's top 100 airlines. Upon her appointment, Guliz said she would "make every effort, institutionally and individually, to contribute to the equal participation of women and men in all areas of social life and to enable women to express their full potential".
Guliz joined Pegasus in 2005, most recently serving as CCO, and during her tenure "made significant contributions to the growth and development of Pegasus", said former CEO Mehmet T. Nane. Prior to joining Pegasus in 2005, Guliz served in various senior roles at Turkish Airlines, including as Manager of International Relations.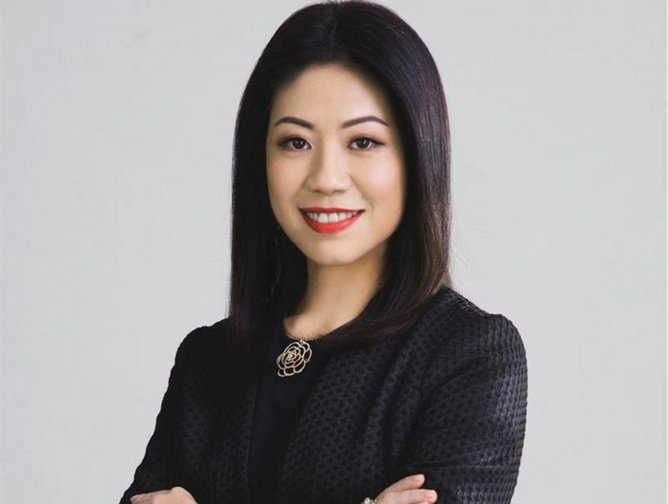 4 UOB Malaysia
Malaysia
Ng Wei Wei, CEO
In May, seasoned banker Ng Wei Wei became the first female chief executive in UOB Malaysia's 80-year history. The move reflects the Bank's commitment to building a strong and diverse leadership team and shaping a workforce that recognises gender equality, says Wong Kim Choong, former CEO and UOB Group deputy chairman. Ng, who has served as deputy CEO of UOB Malaysia since 2021, joins a lineup of women becoming the first female CEOs for financial institutions in Asia, including Helen Wong, OCBC, and Chien Wong, Credit Suisse.
Ng has more than 25 years of banking experience including at UOB Malaysia, from 2000 to 2006, as VP in corporate banking. She spent 13 years with HSBC and held nine increasingly senior roles in both Hong Kong and in Kuala Lumpur. Ng returned to UOB Malaysia in 2019 as country head of wholesale banking before being made deputy CEO in 2021. In this role, she was instrumental in growing the bank's wholesale banking franchise, and in advancing its ESG and innovation agenda.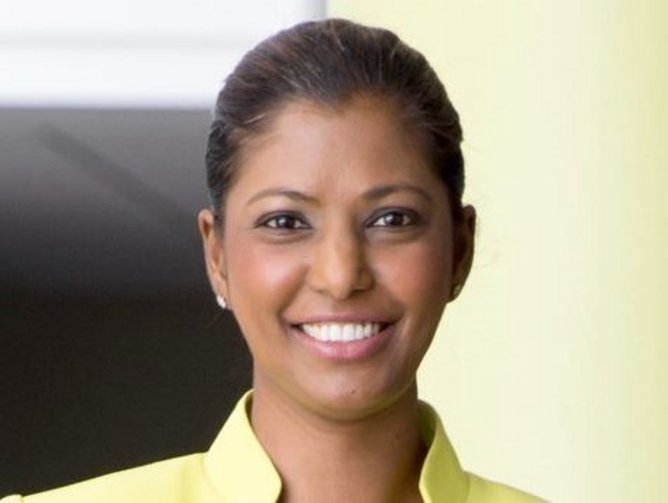 5 Deloitte Africa
South Africa
Ruwayda Redfearn, CEO
In June, Ruwayda Redfearn became the first female leader of Deloitte Africa, and its fourth consecutive black CEO, taking office with a new 14-member ExCo that is 42% female. She plans to position the Big Four firm in Africa at the forefront of the ESG conversation.
Ruwayda began her career at Deloitte in 1997 and made partner in 2004 after having a two-year secondment in New York. Apart from a three-year period when she worked outside of Deloitte, she has been with the firm throughout her career. She served as the Office Managing Partner for the KZN region and managed the Risk Advisory business for the Eastern Seaboard. She was appointed to the Deloitte Africa Board in 2016 and has chaired the firm's Remuneration Committee. She also serves on the Deloitte Global Board of Directors.
6 Baker Tilly International
UK
Francesca Lagerberg
In June, Francesca Lagerberg joined Baker Tilly International as global CEO, becoming the first woman to lead the top 10 accountancy firm, and only the second woman to lead a top 10 global accountancy and consulting firm, following in the footsteps of Jean Stephens, who has led RSM since 2006.
Passionate about diversity and inclusion, Francesca frequently talks publicly about the need for diversity of thought, especially in encouraging a broader range of people to take on senior roles. Described by US CEO Alan Whitman as "a progressive leader", Francesca has more than 25 years of experience in professional services, including two decades working in tax. She joined Baker Tilly from Grant Thornton where she spent the last 15 years in various global leadership roles, including as a global leader in tax services, as head of people and culture, and most recently as network capability and international business lead.
7 KLM
The Netherlands
Marjan Rintel, CEO
When former Dutch Railways chief Marjan Rintel joined KLM, the world's oldest running airline, as its first female chief in July, she became the fourth woman to take control of a large passenger airline or group in 2022. Marjan becomes the fourth woman to take control of a large passenger airline or group in 2022, according to FlightGlobal data. This would represent a rise of four from the six female CEOs at the end of 2021.
Described by KLM Supervisory Board Chairman Cees 't Hart as having "broad managerial, commercial and operational experience", Marjan has worked in the transportation, trucking and railroad industries. She returns to KLM, having previously worked for the airline for 15 years in various leadership roles across operations, sales and marketing, before spending the last seven years at Dutch Railways.
8 Veolia
France
Estelle Brachlianoff, CEO
Last month (July), Estelle Brachlianoff opened a new chapter in the history of Veolia when she became the Group's first female chief. She is now in charge of leading the €37bn company, which has become, in just 10 years, the global champion of ecological transformation.
Estelle has been with Veolia for nearly 20 years, working in increasingly senior leadership roles, including heading up Veolia Environmental Services UK and as CEO for the Greater Paris Region. Estelle joined the Group's Executive Committee in 2013 and most recently served as Chief Operating Officer for four years. As COO, she worked with former CEO Antoine Frerot on the Group's structuring decisions for the next two decades.
9 ASX
Australia
Helen Lofthouse, CEO
On August 1, Helen Lofthouse joined ASX as the firm's first-ever female leader, and among just a few female exchange CEOs in the trading space, including Julia Hoggett, who was appointed CEO of London Stock Exchange in 2020. Helen joined ASX in 2015 and most recently served as group executive markets.
She has more than two decades of experience in financial markets, with a particular experience in cash equity and debt markets, listed and OTC derivatives, and clearing and settlement services. Prior to ASX, she served as MD at UBS for four years and before that, spent 14 years at JP Morgan where she held a number of senior roles.
10 Telstra
Australia
Vicki Brady, CEO
Appointed CEO of Telstra in March, Vicki Brady will become the first female chief of Australia's largest mobile network operator when she takes the reins in September. She will also be one of only a handful of female leaders in Australia's top 10 S&P/ASX 200 index firms.
On being appointed, Vicki said paid tribute to her daughters, saying that as the first female leader of Telstra, she hoped to inspire them to "stay resilience and chase their dreams". Vicki, who has served as CFO and head of strategy at Telstra for the past two years, has played a key leadership role in the development of Telstra's T25 strategy and will lead the US$46.2bn company as it prepares to execute its T25 strategy.
Kicking off her career at KPMG as a consultant, Vicki then moved into the telco industry where she has spent the last decade, first at Optus as Managing Director of Customer, and of Marketing & Product, and then at SingTel as VP for Consumer Marketing, before joining Telstra as Group MD of Consumer in 2016.