The apps tackling Asia's workplace mental health crisis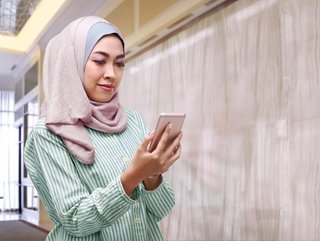 A new wave of mental health platforms has begun rolling out in Asia addressing the unique challenges of the region
Mental Health Awareness Week: a wave of new startups are addressing the unique challenges of workforce wellbeing in Asia – from stigma to messaging app use
When it comes to mental health, Asia has a problem.
While one in four employees in Hong Kong have experienced mental health issues, according to WHO, one in three in Malaysia have had a mental health condition. South Korea, meanwhile, has the highest suicide rate of any OECD member nation.
As for the incoming workforce, Generation Z – more than half are experiencing poor mental health (51%), a recent study by AXA reveals.
And the impact on the workforce is significant and tangible.
In Singapore, the societal cost of mental health disorders, including employee absenteeism and loss of productivity comes in at US$1.2 billion per year, a 2021 study by the National Institute of Health finds. While in China and India, mental health issues are projected to reduce economy growth by more than US$9 trillion between 2016 and 2030.
More employers are waking up to the fact that a mentally fit workplace is good for business, and that failing to recognise and support employee wellbeing is not only bad for employees, but bad for the employer too.
With that, many businesses are turning to digital apps and platforms to offer employees education and support for mental illness.
Apps addressing the mental health stigma in Asia
While well-known mental health apps like Calm and Headspace have been used by companies globally for years now, a new wave of mental health platforms have begun rolling out across Asia, for Asia – providing regional employers (and employees) with a more localised offer that addresses the unique challenges of mental health in the region.
Among these unique differences, a heavier reliance on messaging apps, cultural sensitivities, and the very real stigma surrounding mental health.
The fact is, reaching out for support remains an issue in Asia, where the concept of mental illness is both undermined and stigmatised.
A 2020 academic review of stigma against mental illness in China, Hong Kong, Japan, Singapore, Korea, and Thailand found that these illnesses were viewed as personal weaknesses and therefore were less socially acceptable.
And this is where the latest startups come in with platforms that aim to eliminate the stigma and make mental healthcare truly accessible.
heyy addresses stigma by enabling confidential conversations
Like Heyy. Born out of a challenging phase in former Lazada and Flipkart executive Ankit Malhotra's life, the Singapore-based startup is stamping out stigma by offering the most basic lifeline – conversations.
Ankit, who recently raised US$555,000 in a funding round, says the mental health issues that plague India and Southeast Asia are similar, including taboo, stigma, and a very low base of psychiatrists and therapists.
"We see a lot of companies in India and Singapore expanding outside of their home base, and these organisations want to extend credible mental healthcare to their employees," he says.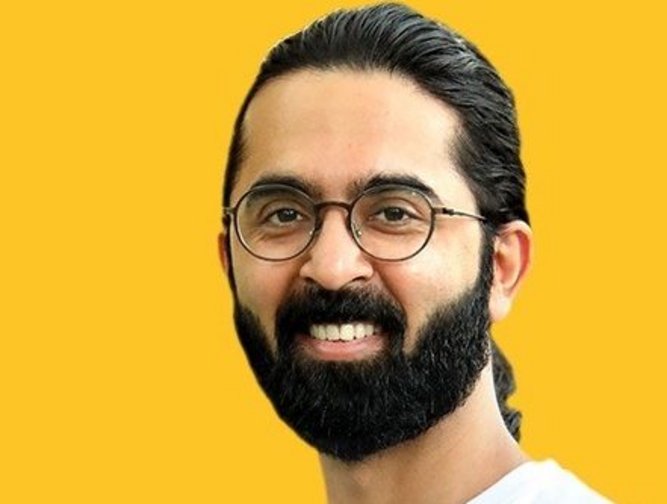 Flipkart executive Ankit Malhotra is on a mission to remove mental health stigma in Asia with his heyy app
At the heart of Heyy is the understanding that many employees across Asia are reluctant to reach out for help, even (and especially) when they need it the most.
This is where the heyy's Helpers come in. These trained individuals provide mental health first aid 24/7 –delivering "an anonymous, confidential, and safe space for users to open up and talk about their deeply personal issues", explains Ankit.
Employees can access these Helpers as many times as they like before they are passed on to trained regionally based psychologists and experts – with help spanning five time zones and multiple nationalities.
As Gita Sjahrir-Wright, CEO of R Fitness, a client of heyy, puts it: "By initiating conversations between consumers, experts and psychological first aid, heyy's approach to mental health is simple, effective, and most importantly, human."
Pick-up of the app by businesses and importantly, employees, has so far been positive, with 100% renewal rates across enterprises in India and Southeast Asia, including some of the region's Best Places To Work like GoDesi, Wobot.ai, Brick and Rebel Foods; while between 10% and 14% employees start using the app in the first month after being introduced to it in their workplaces, which is much higher than 1% to 2% adoption in traditional wellness programmes offered by companies in Asia.
One of the reasons why Heyy is proving successful is its chat-based application, which not only makes access easy and accessible, but taps into the Asia region's reliance on messaging apps.
It's a similar story for Ami, a recently launched Singapore and Jakarta-based mental health platform that is starting to make waves across Asia.
Dubbed the "first human-centric mental wellness platform in Asia", the app, which is available in 13 languages with a focus on Asia, offers employees counselling and therapy sessions on messaging platforms like WhatsApp.
Designed to be as comfortable as talking to a friend, Ami lets employees both text and call mental health coaches confidentially at any time, without having to make prior appointments. Coaches are top certified, with management experience from Visa, WeWork, KPMG, Lazada, and are localised ensuring language and culture is relevant.
Ami is also addressing the stigma issue that is so prevalent in Asia by reframing mental health as 'mental wellness' and so making the narrative around mental health "more proactive for individuals who want to adopt a healthier lifestyle", says CEO Justin Kim, who is listed in Forbes 30 Under 30, and has himself been impacted by mental health concerns.
By delivering frictionless access to the right support early on, the hope is that a bout of anxiety is less likely to progress into something serious if addressed early.
And both investors and employers in Asia are lining up. Last year, Ami became Meta's first early-stage startup investment in the Asia-Pacific region, leading a US$3 million seed round just four months after its launch. And since then, a rapidly growing pipeline of tier-one companies have onboarded the solution, including Grab, Lazada, and Diageo.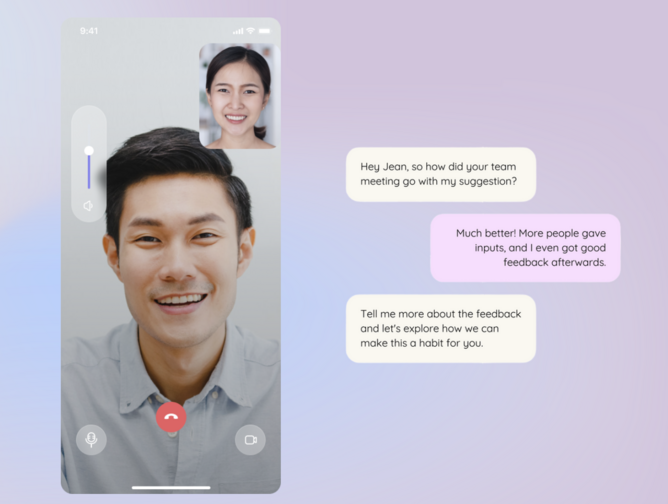 CEO Justin Kim is changing the narrative around mental health with his app Ami
Another Asia-based app attracting big funding is ThoughtFull, a four-year-old Singapore-based startup that recently raised US$4m in a funding round led by Temasek-owned Sheares Healthcare Group, marking the first mental healthcare investment in Asia for the Group.
Like the others, ThoughtFull connects its users, which span 95 provinces, towns and cities worldwide, to trained mental health professionals for personalised support, including video therapy sessions and self-guided exercises, with professionals spanning 57 locations across Asia.
Among its clients are Starhub and Focus Global, as well as partnerships with insurers such as FWD Insurance and AIA, the latter using ThoughtFull's app in Malaysia as part of its corporate solutions portfolio.
The largest amount of funding raised by a mental health startup in Asia goes to Intellect, another Singapore-based mental health startup that recently landed US$20 million in Series A funding.
Claiming to have a 35% average adoption rate among employees, the award-winning mobile app regularly checks in on users' mood and delivers rescue sessions and exercises that are clinically validated and personalised to the needs of the user, as well as providing access to regional therapists in real time, if necessary.
What's more, the app, which comes in 15 languages, now serves more than 3 million users across APAC and counts leading companies across Asia as clients, including foodpanda and Schroders.
Founder and CEO Theodoric Chew says he has seen so many people "struggling across the region, not clinically, but not having the right tools or know-how to access care".
1
Destigmatising mental health is the premise behind frankie, a user-focused AI-powered pre-consultation ecosystem app for preventative mental health and wellness. Through a gamified process that rewards consistency and habit-building, users take a lifetime journey to strengthen their mental health.
2
As India's first mental health tech platform, MindPeers is making waves in the country and across Southeast Asia. Combining deep technology and trusted professionals, the platform is making mental wellness in the workplace affordable, measurable, and qualitative for everyone.
3
A leading corporate mental health and wellness platform, MindFi provides employees with 24/7 guided self-care programmes and intelligent matching with coaches and therapists powered by AI. Data and confidentiality and cultural relevance are key product design philosophies of MindFi's platform, especially in Asia where stigma on mental health.