Samsung, SK Hynix offer 4-day workweek in battle for talent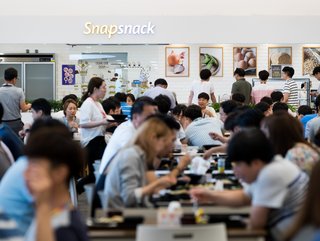 Samsung is among the South Korean majors luring young technical talent with a four-day workweek once a month
Samsung joins a growing list of corporations rolling out flexible workplace policies, as companies in South Korea look to lure young top talent
As the battle for top talent heats up in overworked South Korea, more companies are jumping on the four-day workweek bandwagon.
Samsung is the latest corporation to roll out a new flexibility policy, following policies introduced by SK Hynix, Kakao Corporation and CJ ENM Co.
While flexible working, including 4-day workweeks, is proving increasingly popular in many countries, it has been slow to catch on in South Korea – a country long known for its corporate culture of long hours.
South Koreans work an average of 1,915 hours a year, compared to Americans who work 1,791 hours (the OECD average), according to the OECD Jobs Strategy report.
This push among South Korean corporates for more flexible working follows a recent backlash by young employees to overworking. Protests earlier this year in March by Millennial South Koreans against a government policy to extend the legal workweek to 69 hours from 52 resulted in the policy being reversed.
A subsequent government statement said that the President views workweeks longer than 60 hours as "unrealistic, even when including overtime" and that the government "will listen more carefully to opinions from MZ [Millennial / Gen Z] workers", according to senior presidential adviser Ahn Sang-hoon.
Among those also listening to what young people want in the workplace are South Korea's corporations, including Samsung – whose workforce is made up of 40% Millennials and Generation Z.
Samsung, SK Hynix offer employees four-day workweek once a month
From this month, Samsung, the country's biggest conglomerate and the world's largest memory chipmaker, will offer full-time workers at its corporate offices in South Korea (120,000 workers) the allowance of a four-day workweek once a month with the Friday off on the week they receive their salaries.
This follows the introduction of a similar policy by Samsung rival SK Hynix, the world's second-largest chipmaker – which introduced its policy of allowing workers who clock in more than 40 hours each week to take one Friday off each month.
The Kakao Corporation, South Korea's internet giant, is also giving employees more flexibility, with the last Friday off each month, while its subsidiary Kakao Games is being even more generous, offering two Fridays off each month.
And one of the South Korea's largest content companies, CJ ENM Co., is giving workers two Fridays off each month, in the second and fourth weeks of each month.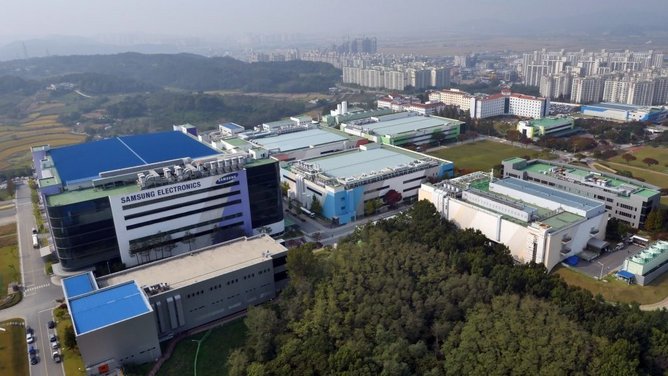 Samsung's South Korean workforce is made up of 40% Millennials and Generation Z
Rising demand in South Korea for technical talent
These new flexible moves come as Samsung, SK Hynix and other majors battle Korean startups and global companies in attracting and retaining skilled engineers and other professional tech talent – amid a rising shortage of such talent.
This is especially true in South Korea's rising battery manufacturing, chipmaking and semiconductor industries.
Over the next 10 years, South Korea's semiconductor industry is expected to face a shortage of at least 30,000 workers, the Korea Semiconductor Industry Association has found.
And according to a recent survey by the Korea Battery Industry Association, the industry faces a shortage of more than 4,000 workers – a shortage rate of 14% that is three times higher than the 4.4% in the four new industry tech sectors – next-gen chips, next-gen displays, intelligent robots, and extended reality.
Amid these shortages, Korea's three major battery players – LG Energy Solution, Samsung SDI and SK on – are all aggressively recruiting new workers, which includes improving corporate welfare in areas other than wages, such as flexible working and expansion of in-house resting areas, to secure technical talent.
Global four-day workweek takes off, with positive results
The four-day workweek has increasingly become an option across the world with Portugal the latest country to announce a trial of a four-day week, following the examples of Belgium and the UK.

Hailed as the future of employee productivity and work-life balance, advocates for the four-day week suggest that when implemented, worker satisfaction increases, and so does productivity.

The UAE became the first country worldwide to introduce a shorter working week, with the transition to four and a half days, while UAE emirate Sharjah introduced a four-day working week, while Oman is considering the transition to a three-day weekend following Sharjah's success.

In Europe, Belgium became the first country to legislate for a four-day week, in November last year, with Belgian employees allowed to work a four-day week without loss of salary. While the UK rolled out the world's largest four-day working week trial. Co-ordinated by non-profit organisation 4 Day Week Global, in partnership with think tank Autonomy and the 4 Day Week Campaign, the pilot involved 61 organisations and 2,900 employees.

And results speak for themselves.

In the UK pilot, while revenues stayed largely the same across the organisations, employee wellbeing improved significantly. Workers experienced less stress and burnout as a result of reduced anxiety and being able to juggle work with other responsibilities. There was also better job retention and a substantial reduction in sick days.

Meanwhile, in Sharjah, which introduced its four-day working week for Government employees in January 2022, has witnessed even greater results, with improvement in productivity, satisfaction rate and happiness of employees by a staggering nearly 90%.