TCS' consulting-led approach leverages emerging capabilities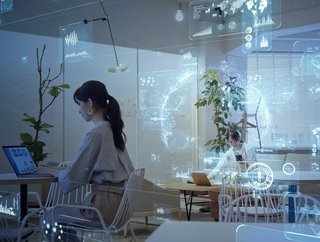 TCS' new consulting-led Enterprise Navigator offers leaders a clear vision, business case and roadmap to help them in their digital transformation journeys
Leading global IT services and consulting business, Tata Consultancy Services (TCS) has unveiled a new consulting-led framework designed to support executive leaders in realising perpetual value from their transformation initiatives and driving business growth.
The consulting firm, which has been partnering with some of the world's largest businesses in their transformation journeys for the last 50 years, has witnessed increased demand from customers wanting to leverage emerging capabilities such as automation and advanced analytics to accelerate innovation, quickly adapt business strategies and models, and escalate time to value.
And as a result, has launched a holistic and measurable approach to helping companies achieve this.
According to Akhilesh Tiwari, Global Head of Enterprise Application Services at TCS, a successful digital transformation should be one that "frees employees and business leaders to focus on continual innovation and growth" and that's where TCS Enterprise Navigator comes in.
TCS Enterprise Navigator
Based on the firm's comprehensive suite of consulting and technology solutions and industry-recognised delivery excellence, TCS Enterprise Navigator offers business leaders a clear vision, business case and roadmap to help them modernise their processes with industry-leading practices on future-ready ERP backbone built on enterprise applications such as SAP S/4HANA, Oracle Cloud and others.
Designed to "help our customers fulfil their transformation vision and accelerate the value realisation", says David Jordan, Global Head, Consulting & Services Integration at TCS, Enterprise Navigator helps companies with everything from design thinking to strategic value mapping, and from change management through to delivery excellence.
Additionally, the framework addresses the critical factor of user adoption. By engaging, exciting and enabling employees, suppliers, partners and customers with new capabilities including automation, AI and advanced analytics, their experience will lead to enhanced productivity, seamless interactions and stronger relationships that drive superior business outcomes.
And the framework is comprehensive, encompassing multiple dimensions, including functions such as finance, supply chain, HR and marketing, as well as delivering variations dependent upon the industry.
"By front-ending their journey with a full understanding of business challenges and opportunities, enterprises are better equipped to enhance their differentiations and address market opportunities and disruptions head on," adds Jordan.
5 elements of a business-led digital transformation
According to TCS, for purpose-led growth, it is critical not just to align technology with investment goals but also chart out a strategic roadmap to continuous transformation. This process needs to be focused on business value and not just on adoption of new technologies.
A design thinking approach, proven value mapping with industry benchmarks, business change enablement for accelerated time-to-market, and next-gen operations for enterprise intelligence are the essential building blocks for a business-led approach.
For sustainable digital transformation, these requirements should translate into five essential actions:
Design agile-ready business strategy

Map value opportunities to realisation

Digitally empower the human experience

Build the digital core for industry and business

Create a future-ready business