Top 10 most valuable unicorns in China – phones to drones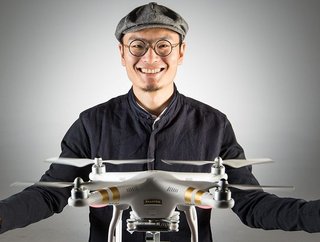 Frank Wang, Founder and CEO, DJI
Home to the world's most valuable unicorn, not to mention the fastest growing, China may be trailing the US on numbers, but it is catching up – and fast
When it comes to birthing unicorns, China is fertile territory.
Trailing second only to the US, China boasts 316 unicorns, up 15 in just one year (2022) and a staggering 50% since pre-Covid days.
In fact, according to the latest Global Unicorn Index 2023, released by The Hurun Institute, China has more unicorns than the next 15 ranked countries combined, inclusive of India, the UK, Germany and Israel.
So prolific is Asia's largest country in scaling startups that in 2022, the country's top 10 cities had the highest concentration of unicorns (83%) – even more than the US. China also led the way for top unicorn IPOs with nine out of 15 – including Polestar, ranked number one globally last year with a US$20bn valuation.
But it's not just in unicorn numbers where China shines. The country is birthing some of the fastest growing and most profitable unicorns, the report finds.
While TikTok owner ByteDance retained its title as the world's most valuable unicorn, worth US$200bn, in 2022, fast fashion ecommerce platform Shein saw the biggest rise in valuation globally (US$45bn).
In healthtech, China drew with the US for the world's most valuable with Hangzhou-based WeDoctor valued at US$7bn, while Shanghai-based Xiaohongshu is now the world's second most valuable SaaS unicorn at US$14bn.
When it comes to the pipeline, China also boasts the second-highest level of Gazelles, with 32%, just 6% less than the US. A gazelle is a startup founded in the 2000s, worth over US$500m, and not yet listed on a public exchange and most likely to 'go unicorn' within three years. After San Francisco, Shanghai, Beijing and Shenzhen are the cities worldwide with more startups likely to become unicorns within five years.
In celebrating China's dominance in the startup and scaleup ecosystem, we delve deep into the facts and stats behind China's top 10 most profitable unicorns founded in the 2000s and not yet listed on a public exchange, according to the Global Unicorn Index 2023.
1
Technology
Valuation: US$200 billion
CEO: Liang Rubo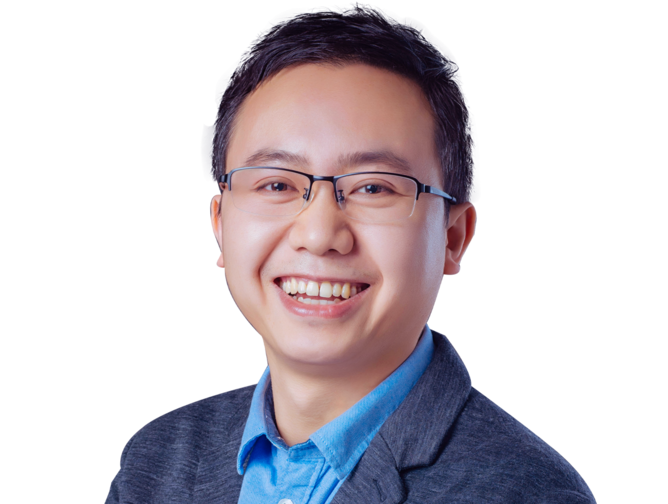 ByteDance co-founder and CEO CEO Liang Rubo
While ByteDance witnessed the biggest valuation drop of unicorns worldwide in 2022, with a slide of US$150bn YoY on the back of the bursting of the global tech bubble, the Beijing-based social media giant retains its title of the world's most valuable unicorn for the second year running. It is reported to have generated revenues of US$80bn last year, predominantly in China, and in large part thanks to Douyin, the Chinese version of TikTok.
Founded in 2012 by Zhang Yiming and Liang Rubo, the company, which is now led by Rubo, won widespread global popularity with TikTok, which launched in 2017 and really took off during the heigh of the pandemic lockdowns.
In March this year, it said it had 150 million users in America, putting it ahead of Instagram and within striking distance of Facebook.
The app has been problematic however, remaining a lossmaker for ByteDance and over the last year, control of the users' personal data has been the subject of a US Congress inquiry.
There is much more to ByteDance than TikTok though. Sibling app Lemon8 is steadily growing its user base. First launched in Japan in 2020 and introduced to the U.S. and the UK earlier this year, Lemon8 has been downloaded globally 17 million times since its launch, according to Apptopia data. editing app CapCut currently climbing the U.S. app store charts with more than 200 million monthly active users.
2
Fintech
Valuation: US$120bn
CEO: Eric Xiandong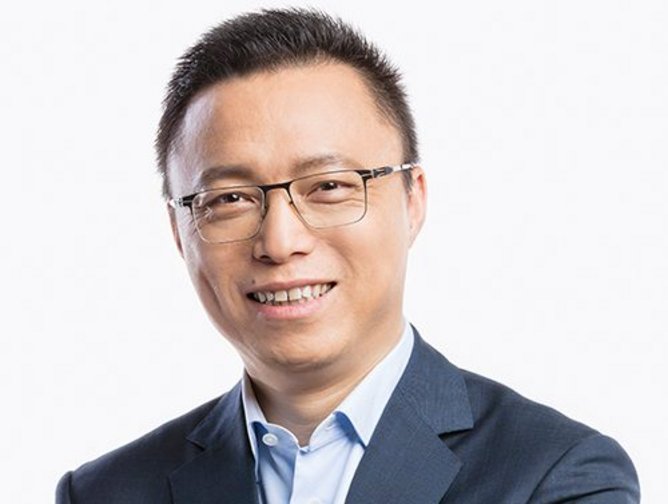 Ant Group CEO Eric Xiandong
Despite a significant drop in valuation of US$30bn in 2022, and a drop in ranking by one place, Ant Group remains the most valuable fintech unicorn in the world (US$120bn) and the third most valuable unicorn globally behind SpaceX.
Spun out of Alibaba in 2014, Ant was the most valuable unicorn in the world, until ByteDance overtook it in 2021 after its high-profile failed IPO. The IPO would have given the fintech giant a massive US$313 billion valuation, but the public offering was cancelled at the last minute by the Chinese government and the company was ordered to restructure.
In January this year, founder Jack Ma emerged from hiding and relinquished control of the Hangzhou-based fintech giant (he controls just 6% now) allowing for a restructuring that suggests it may IPO soon. Chinese authorities have given approval to Ant Group to raise US$1.5bn for its consumer finance arm, and in a more recent move, Chinese regulators are looking to lower the fine of US$1 billion placed on Ant Group last year by a quarter, according to Reuters.
The company, which boasts some 1.3 billion customers, has multiple brands including Alipay, Yu'eBao, Huabei, Xiang Hu Bao, MYBank, and Zhima Credit providing various types of financial services.
3
Fashion ecommerce

Valuation: US$65bn
CEO: Chris Xu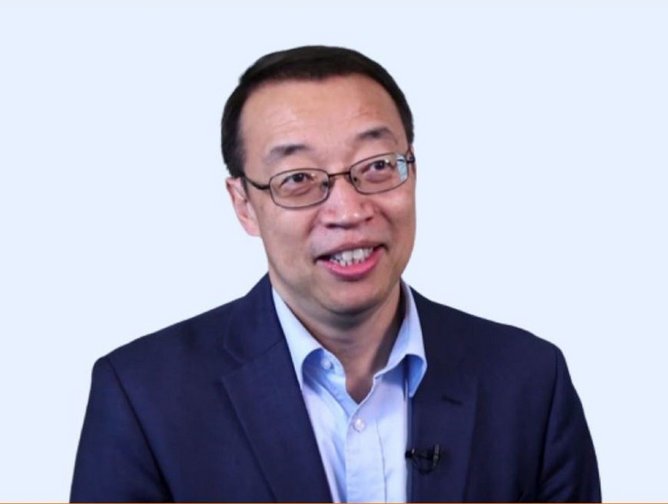 Shein CEO Chris Xu
Dubbed China's 'TikTok for ecommerce', fast fashion brand Shein was the best-performing unicorn globally in 2022, rising in valuation by US$45bn and breaking into the top 10 ranking, up 12 places within a year and a massive 220 places since Covid.
Now a decacorn, the Guangzhou-based ecommerce platform, which was founded in 2008 to tap into the country's emerging cross-border ecommerce industry, has a valuation of US$65bn, up US$45bn in a year and US$63.5bn since Covid, making it one of the most successful platforms since Covid. In May 2021, Shein, overtook Amazon as the most downloaded shopping app in the US, a position it has largely maintained ever since, according to App Annie.
The platform only operates in overseas markets and is known for identifying trends and churning out small batches of super-cheap trend-forward clothes to mainly Gen Z customers in more than 150 countries. Shein has been the target of public scrutiny and controversy, however, with concerns raised about its treatment of workers.
One of the most-anticipated IPOs for a while, the online retailer reportedly planned to float in 2020, but postponed plans in the waking of rising US-China tensions. According to a recent report by Reuters, Shein is in talks to raise US$2bn in funding while it makes a game plan for going public in the second half of this year.
4
Digital bank
Valuation: US$33bn
CEO: David Ku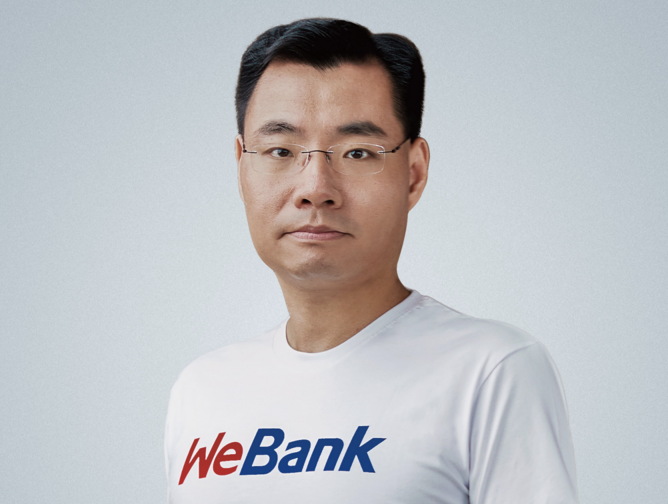 WeBank CEO David Ku
Tencent-backed digital bank WeBank broke into the top 10 in 2022 with a valuation of US$33bn, making it the world's third most valuable fintech after Ant Group and Stripe.
Founded in 2014 with the mission of providing 'inclusive finance' targeting unbanked and underbanked individuals and SMEs, WeBank was China's first digital bank and has since grown to be a leader in the digital banking industry with the most assets under management (US$270bn), the biggest net profit, most loans, the best return on equity, and the least non-performing loans.
The award-winning Chinese neobank has become the first digital-only bank in China to sign the UN's Principles for Responsible Banking (PRB), and was recently recognised as the Best Global Digital-Only Bank by The Asian Banker and named to Forbes Blockchain 50 for the second consecutive year.
With more than 340 million active individual customers, WeBank is unique in that it doesn't demand property guarantees but counts on big data, credit ratings, and face recognition tech to endow loans to individual and company clients. Its most popular service is Weilidai ('micro loan), which provides unsecured personal loans with a standard interest rate of 18% annually, and is available via Tencent's popular WeChat messaging app.
5
Logistics
Valuation: US$27bn
CEO: Wan Lin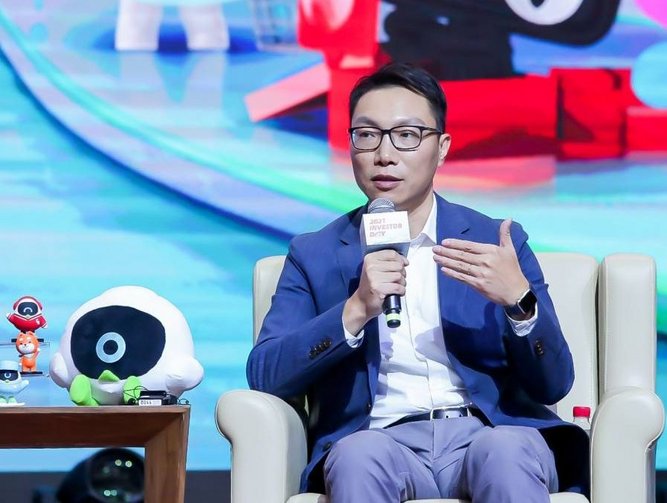 Cainiao CEO Wan Lin
Set up in 2013 as the logistics arm of tech heavyweight Alibaba, Cainiao has grown to become the become the world's most valuable logistics unicorn, and ranked in the top 10 unicorns globally with sales last year of US$24bn, up 27% year-on-year.
The Hangzhou-based unicorn's growth is attributed to the expansion of its global smart logistics network, spanning international express, warehousing and supply chain, and last-mile logistics, as well as deepening its local logistics network in Latin America and partnering with DHL to jointly invest in the establishment of the largest last mile logistics network in Poland.
Globalisation is one of Caniao's primary strategies, with services extending to more than 200 countries and regions worldwide.
Following Alibaba's recent restructure into six newly-formed business units (including Cainio Smart Logistics) marking the biggest restructure in the firm's 24-year history, Cainiao has started preparations to become the first of Alibaba's six units to go public, according to Caixin, and is currently in talks with banks for an IPO in Hong Kong.
The company has made significant investments in emergency rescue efforts globally, delivering medical supplies during the pandemic, and providing transportation for the Turkey-Syria earthquake. Its latest partnership with the World Food Programme will see the logistics firm has committed to facilitating humanitarian efforts over the next three years.
6
Smart technology
Valuation: US$24bn
CEO: Tony Chen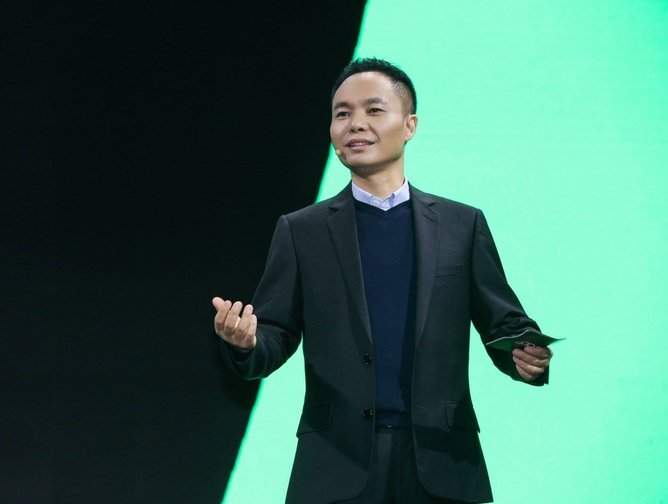 Oppo CEO Tony Chen
Already a large unicorn, China-based mid-range smartphone manufacturer is a new face on Hurun Institute's unicorn index in 2022, making it to the 12th spot globally.
Since its founding by Tony Chen and in 2004, Oppo has expanded to more than 60 countries and regions worldwide, growing rapidly in China, India, and across Asia, and today has more than 40,000 employees. The brand is a subsidiary of BK Electronics, owned by reclusive billionaire Duan Yongping, along with twin smartphone brand Vivo (below).
Its rapid growth is largely thanks to the brand's marketing-blitz approach that relies on local celebrity endorsement along with a huge re-sellers' store network across China.
As well as having the second biggest market share in China after Apple, at 18.3%, and the fourth biggest global market share (10%), Oppo is also the fastest growing brand in India with a 14% YoY growth, as of Q3 2022; and where around a quarter of its shipments end up.
Among its many awards and recognitions, Oppo has been named in BCG's Top 10 Global Emerging Market Technology Companies (2020).
In recent years, the brand has been investing heavily in research and development, launching new devices including AR glasses and a smart watch, most recently unveiling the OPPO Air Glass 2 – the world's lightest and thinnest assisted reality monochrome binocular glasses.
7
Smartphone manufacturer
US$23bn
CEO: Shen Wei
While Chinese smartphone manufacturer Vivo shares a common founder with Vivo in billionaire Duan Yongping (see above), and is part of China's multinational BBK Electronics, the two brands are fierce competitors, often pushing out competitive marketing campaigns everywhere from India to Southeast Asia.
Since its founding in 2009, vivo has not only grown exponentially domestically, with the third biggest market share in China, 17.7% as of Q1 2023, but also globally, with 9% market share, according to Canalys research. Today, vivo serves more than 400 million users with its mobile products and services, to over 60 countries.
The brand, which has production facilities and R&D centres across China and in India, Indonesia and the U.S., reached key milestones in 2022, including unveiling its user innovation lab, XR lab, chip lab and overseas markets collaboration centre. Recruitment of young team members is a focus for vivo, with 29 the average director age among its 40,000-strong workforce.
Like sister brand Oppo, vivo has captured the Indian market, becoming the third-largest mobile player in India, with plans to set up a second manufacturing facility in the country to cater to demand. The brand plans to take on Samsung having recently launched its first compact foldable X Flip phone to rival the Galaxy Z.
8
JD Technology
Technology
Valuation: US$19 billion
CEO: Li Yayun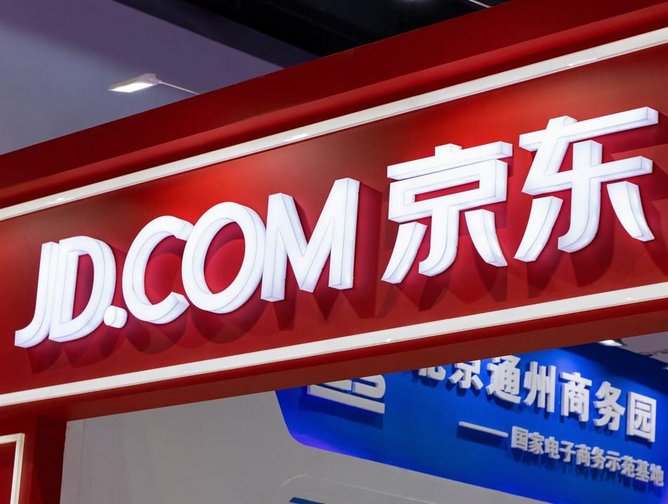 JD Technology Li Yayun
Established in 2013 as the finance arm of Chinese ecommerce firm JD.Com, and a rival to Ant Group, JDT (Jingdong Digits Technology) entered the top 20 most valued unicorns globally in 2022.
With Sequoia China and Harvest Investments among its early backers, the fintech was said to be considering an IPO on Shanghai's STAR Market last year, but this was pulled when rival Ant Group's IPO ran into political problems. In response to Beijing's increasing scrutiny of big tech, the fintech restructured as JD Technology with the addition of JD.com's AI and cloud businesses amid plans to weaken the finance side and enhance the technology side.
Now, the tech firm is looking to gain Beijing regulators' approval to list, according to Reuters, and could become one of the largest listings of Chinese companies in Hong Kong since the crackdown. The fintech offers a range of financial services to consumers, startups, and SMEs, with its consumer credit products, including Baitiao and Jintiao accounting for more than 40% of its total revenues.
Former chief compliance officer of JD.com, Li Yayn, took the reins of JD Technology in 2021.
9
DJI
Drones
Valuation: US$18 billion
CEO: Frank Wang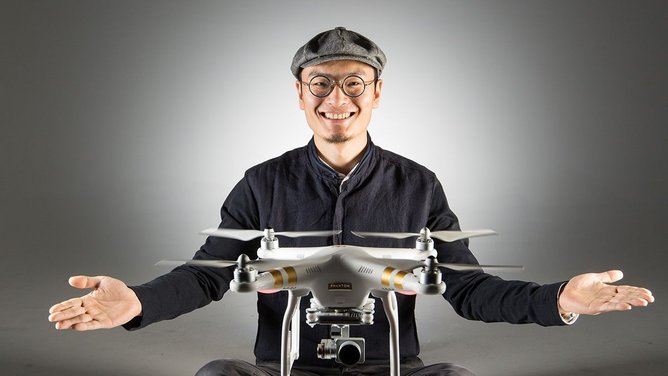 DJI CEO Frank Wang
Now the 20th most valued unicorn in the world, Chinese drone giant DJI, also known as Da Jiang Innovations, continues to dominate the market in 2023 despite being blacklisted by the U.S. in 2021. The blacklisting follows allegations by the U.S. that DJI is a 'Chinese military company' – allegations the Chinese drone maker has denied, insisting they make drones for civilian purposes only.
With reported sales of more than US$2 billion and an estimated valuation of US$15 billion, he Shenzhen-based tech company dominates more than 70% of the global drone market and employs more than 14,000 workers.
The company has an array of enterprise products that can be used across a range of industries, from filmmaking to agricultural seeding.
Formed in 2006 out of a college dorm room by founder Frank Wang, an aerospace engineer, DJI began building its own drones and by 2013 had released its first ready-to-fly drone, the Phantom I. Frank is the world's first drone billionaire, with a network of US$4.3bn, according to Forbes.
10
Mobility Technology
Valuation: US$15 billion
CEO: Wei Cheng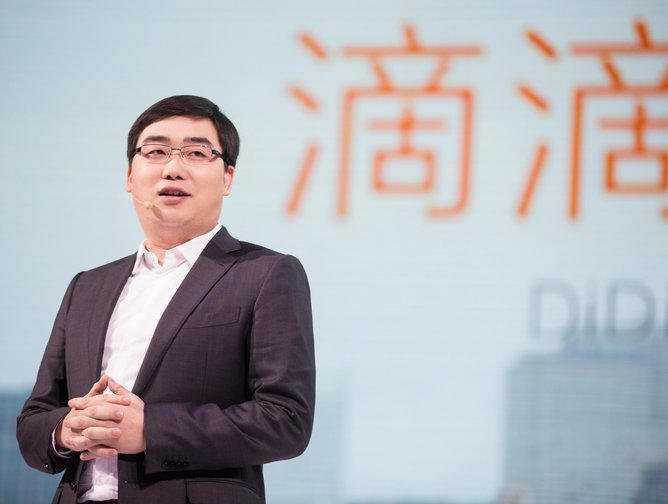 DiDi Global CEO Wei Cheng
Listed at 23 in the global unicorn list, China's biggest ride-hailing firm Didi has had quite the ride over the last few years. Founded in 2012 as DiDi Chuxing by former Alibaba salesman Will Wei Cheng, DiDi raised funding in excess of US$23bn from the likes of SoftBank, Goldman Sachs, Tencent and JP Morgan, growing quickly to dominate the ride-hailing industry, and establishing a presence in 400 cities across 15 countries, and acquiring Uber's China operations.
Like many of these on the list, DiDi fell foul of regulators in China after it was listed in the U.S. in June 2021. Didi was delisted from the U.S. and is now seeking a Hong Kong IPO amid signs the regulatory crackdown on big tech could be easing. The Beijing-headquartered company
In recent months, Didi is on a push to move beyond just ride-hailing into new areas, including the development of autonomous driving technology, setting up its autonomous driving unit in 2016.
Recently, the company has made numerous ambitious announcements, saying it is developing its own self-driving taxis alongside Chinese carmakers and plans to roll them out in 2025 on its ride-hailing service. The company has been testing its robotaxis in various parts of China and recently began commercial operations of them in Guangzhou. They also announced an autonomous trucking business, Kargobot, which it says has more than 100 driverless trucks in operation.