Top 10 most dynamic venture capital firms in Southeast Asia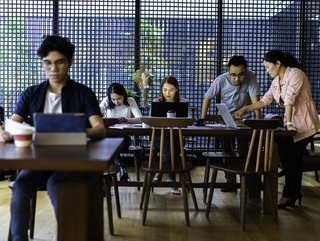 As Southeast Asian startups raised a record US$25.7bn in funding in 2021, more than double 2020, we round up the 10 most active VC firms in the region
Southeast Asia is fast becoming a strong market for venture capital and private equity investments, spurred by a recovery in risk appetites, improved exit outlook, and growing opportunities as digitisation rolls out.
And the proof is in the pudding. Southeast Asian startups raised a record US$25.7bn in funding in 2021, more than double the previous year. And Southeast Asia welcomed 25 new unicorns in 2021 among them a number of exits, including Singapore-based super app Grab, which raised US$5.4bn via its IPO in December, marking the fourth biggest exit in Asia last year; and Indonesian Bukalapak which listed in August 2021. Gojek and Tokopedia, which merged in May 2021 to form GoTo now plan to exit this year.
Venture capitalists investing in the region point to its rising internet economy and potential amid digitalisation driven by the pandemic, not to mention that Southeast Asia is predicted to become the fourth-largest economy worldwide by 2030.
According to a Google, Temasek and Bain report, the region's internet economy grew to US$105bn in 2020, up from US$32bn in 2015. Such digital adoption is leading consumers to develop new habits and as a result is seeing increased interest from investors looking to fund startups aimed at digitising antiquated processes, especially in health, retail and finance.
The number of businesses and seed investments has increased in part thanks to government subsidies, incubators, accelerators and a rising pool of angel investors. Take Singapore – the government provides 70% of funding to emerging tech startups seeking an initial investment round of US$250,000.
Healthtech, ecommerce and fintech are picking up in 2022, with ecommerce startups particularly attractive to investors, along with fintech, given the opportunities within the SME market.
Walter Wriston, former chairman and CEO of Citbank says that the appetite is directly associated with the exciting tech landscape blossoming in Southeast Asia and that investors with a desire to diversify away from China and India are increasingly finding safe havens in the broader ASEAN region, supported by attractive sociodemographic as well as government regimes welcoming outside capital to help build both tangible and intangible infrastructures.
"Venture capital is penetrating these nascent markets, funding growth opportunities in Southeast Asia's vast technology ecosystem," says Wriston. "In this insight, we'll explore investing in Southeast Asia in greater detail, first by defining the market, investment opportunities, and lastly, the risks associated with the space."
Family offices are also increasingly visible in VC in the region. For instance, Singapore's JL Family Office set up a PEVC (private equity venture capital) division in September 2020, Odyssey Venture Holdings, that invests in Singapore and US early-stage funds.
Here, we round up the leading and most active VC investors in Southeast Asian startups.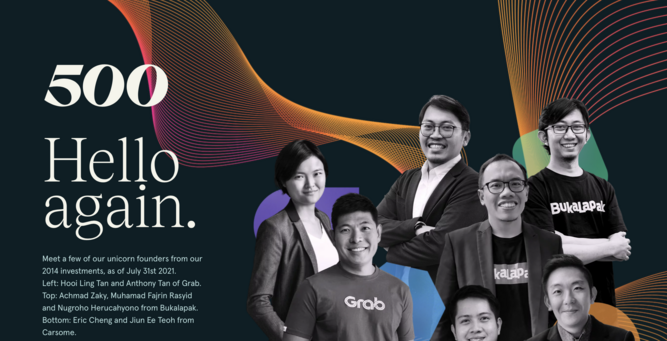 1 500 Southeast Asia
Founded in 2010 by entrepreneurs Dave McClure and Christine Tsai, US-based VC firm and seed accelerator 500 Startups launched its regional affiliate 500 Durians seven years ago, creating a family of dedicated funds to bring attention and investment to founders in this region. And it certainly worked, with the VC firm having made 250 investments in the region to date.
Credited with being one of the region's most active tech investors, 500 Durians – which was recently renamed to 500 Southeast Asia – has invested in multiple sectors from internet to deep learning, including several of the region's unicorns. Of the 250 companies in its portfolio, 15 are valued at US$100m to US$999m, including HappyFresh, Carousell, Red Doorz and Lingokids, and four are unicorns, including Southeast Asia's only Decacorn, Singapore-based super app Grab; Indonesian ecommerce platform Bukalapak, which marked the country's biggest-ever IPO; used car marketplace Carsome, Malaysia's first unicorn; and Indonesian fintech FinAccel. 500 Southeast Asia makes an average of 35 new investments each year and 50 new fundraising rounds per year.
2 Wavemaker Partners
Founded in 2003, international VC firm Wavemaker Partners is dual-headquartered, in LA and Singapore, and is one of the most active early-stage investors in Southeast Asia backing enterprise, deep tech and sustainability companies. The VC firm has backed more than 170 startups in the region, of which 85% are in enterprise and deep tech. Wavemaker has over US$300m in AUM across four funds in the region, and has seen more than 10 exits to date, with an aggregate enterprise value of over US$700m, including mobile POS system Moka (acquired by Gojek); cloud communications software firm Wavecell (acquired by 8x8); inventory and order management platform TradeGecko (acquired by Intuit) – all among the top 10 M&A deals in Southeast Asia for all time.
Wavemaker has just announced the closing of its fourth fund at US$136m, marking the largest fund focused on early-stage enterprise, deep tech and sustainability startups in SEA, 22% bigger than its previous fund. The firm also recently launched a climate tech venture co-builder called Wavemaker Impact, a first of its kind climate tech venture builder in the region, and which aims to co-found 100x100 companies or those with the potential to deliver US$100m in revenue while abating 100 million metric tons of carbon emissions on an annual basis.
3 Partech
Founded in 1982 and led by 70 ex-entrepreneurs and operators of the industry spread across offices in San Francisco, Paris, Berlin and Dakar, Partech is a global investment platform focused on digital and tech companies at all stages in Europe, North America, and with a growing presence in Asia and Africa.
The firm invests from US$220,000 to US$82m in a broad range of technologies and businesses for enterprises and consumers, from software, digital brands and services to hardware and deep tech. They have supported more than 200 companies across 38 countries, including 15 in SEA with a focus on Singapore, Malaysia and Indonesia. They tend to support early and late-stage companies, private equity and seed stages, and have four funds under their belt, and have seen 20 IPOs and 50 M&A sales.
Included in Partech's portfolio are payments platforms Xendit and Xfers; Singapore-based B2B transactions platform Tinvio; Porter, a logistics solution for businesses in Indonesia; Malaysian food delivery startup Pop Meals; and Singapore-based startups, Igloo (insurtech) and Beam (e-scooter startup). Others include Zaapi, which enables small merchants across Southeast Asia to start selling online; Shox, the first social commerce app of Southeast Asia powered by AI; and Homebase, which makes homeownership accessible across Southeast Asia.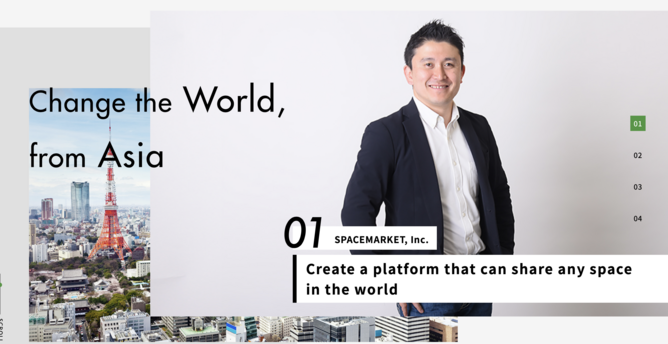 4 CyberAgent Capital
With a mission statement that reads "change the world, from Asia", CyberAgent Capital is a VC business established in 2006 in Japan that mainly invests in Asia tech firms across China, Korea and Taiwan, as well as SEA, and has eight offices across Asia including in Thailand, Vietnam and Indonesia. They invest in a wide range of firms, from mobile applications and electronic commerce to mobile games and the internet and is strong in helping startups grow speedily and solidly in the fast-moving internet industry.
CyberAgent has invested in 80 startups worldwide, 35 in Southeast Asia, including Indonesian ecommerce unicorn Tokopedia, which last year merged with ride-hailing giant Gojek to create tech giant GoTo. Among the six M&As that the VC firm has seen in the region are Singapore-based realty consultancy platform Elara Technologies and Thai shopping comparison platform Priceza. Other startups in its SEA portfolio include Vietnamese ecommerce firm Tiki Corporation; Singaporean video entertainment platform Viddsee; Fastwork, one of the largest professional freelancing platforms in Southeast Asia; Vexere, the largest online bus ticketing system in Vietnam and Indonesia-based edtech HarukaEdu.
5 Gobi Partners
Celebrating its 20th anniversary this year, Gobi Partners was founded in 2002 as a result of China's boom in tech, media and telecoms. Describing itself as the most interconnected Pan-Asian VC firm with US$1.5bn in AUM across North Asia, South Asia and Southeast Asia, Gobi is headquartered in Kuala Lumpur and Hong Kong, with 13 locations across key markets, including in Jakarta, Manila, Singapore, Bangkok and Ho Chi Minh City.
The firm is focused on investments from early to growth stages with a mission for helping to support emerging and underserved markets. Named among the most active firms for ASEAN VC deals by Prequin in 2019 and 2020, Gobi has raised 13 funds to date, invested in more than 310 startups across 13 Asian markets, including 45 in Southeast Asia, and nurtured 9 unicorns including Malaysia's first-ever unicorn, car ecommerce marketplace Carsome.
Gobi has invested in 14 startups in Indonesia, including the country's premium coworking space, GoWork; 21 in Malaysia including insurtech PolicyStreet and beauty social commerce platform Favful and 7 in both the Philippines and in Singapore, including live streaming platform Kumu, which last year became the Philippines' first series C startup.
6 Global Founders Capital
Global Founders Capital is a seed and growth investor-oriented VC firm that has backed some of the world's biggest startup successes, from Revolut to Trivago, LinkedIn to Canva, and is known for investing in governments that activate entrepreneurs covering Singapore, Malaysia, Indonesia and the Philippines.
The firm, which has offices in Singapore and Jakarta, among others, focuses on AI, great data, commerce, finance and gaming with regional its SEA successes include Singapore-based unicorn, SEA online retailer Lazada; Indonesia-based unicorn, Traveloka, an online travel startup; and Malaysian healthtech startup Naluri.
7 Golden Gate Ventures
Described as a "global venture capital team powering tech and innovation from Southeast Asia, Golden Gate Ventures is a Singapore-headquartered early-stage VC firms with a focus on Southeast Asia. Since 2011, the firm has launched four funds, managed US$250m AUM and invested in 60+ companies in the region, including 20 in Singapore, 25 in Indonesia, seven in Vietnam, 10 in Thailand, 8 in Malaysia and 6 in the Philippines.
Named in the top five of SEA funds by KPMG, the VC invests in startups that address the technological opportunities that arise out of the growing consumer class in SEA, everything from consumer apps to B2B SaaS services. Its portfolio of SEA startups includes eight exits, among them Vietnam's largest mobile platform provider Wifi Chua (acquired by Appota); Indonesia's social carpooling platform Teman Jalan (acquired by LINE); and Singapore's inventory management platform Tradegecko (acquired by Intuit).
8 SG Innovate
Founded in 2016, Singapore-headquartered SGInnovate is focused on investing in deep tech solutions that challenge global problems such as pre-stroke detection, financial inclusion and sustainability. To date, the firm has invested more than US$36.8m in more than 80 portfolio companies in AI, medtech, quantum computing and finance – who have gone on to raise more than US$516m from the market.
Included in its portfolio companies, many Singapore-based, are AI-powered health analytics ecosystem Biofourmis; medtech startup Revolut; autonomous delivery robot startup Starship; crypto startup StakeWith.Us.
9 Insignia Ventures Partners
An early-stage technology VC firm, Insignia Ventures Partners works with entrepreneurs to build great startups in Southeast Asia, and since 2017, has invested in more than 70 emerging tech startups across industries and SEA countries.
Insignia mainly invests in fintech, consumer and marketplaces. Among its 23 Indonesian portfolio companies are category leaders Payfazz, Shipper and Flip along with decacorn GoTo Group. The firm has also backed 16 Singapore startups, and five in Vietnam and three in the Philippines, including unicorns Carro, SEA's largest and leading automotive marketplace and Singapore's fastest-growing startup; and the Robinhood of Indonesia, fintech Ajaib.
10 Openspace Ventures
A multi-stage investor in Southeast Asian B2C and B2B businesses, Openspace Ventures boasts funds of around US$500m and supports entrepreneurs in seed and early VC stage, generally investing in Series A or B and early-stage tech firms.
The firm has invested in 30 startups in SEA to date, from consumer and health to finance, agritech, edtech and SaaS. As well as backing well-known regional unicorns including Indonesian decacorn Gojek (now GoTo Group) and Singapore-based fintech FinAccel both since Series A, Openspace has invested in Singapore restaurant booking platform Chope; Indonesian tech-enabled F&B business JIWA Group; and Thai-based digital wealth management platform Finnomena.