Electronics heavyweight Sony posts record annual profits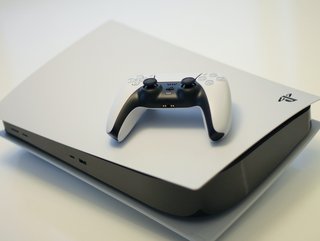 Sony's strong performance has largely been driven by PS5 sales
Sony's record annual profit has been driven by impressive PlayStation 5 sales, as well as the strong performance of its microchip and music divisions
Spearheaded by the popularity of its PlayStation 5, Japanese electronics giant Sony has just posted record annual profits.
The multi-national conglomerate's operating profit came to US$8.96 billion for the 12 months ending 31 March, up 0.5% on last year. It had previously forecast a profit of US$8.68bn.
Sony is forecasting that its sales for the current fiscal year will reach US$84.5bn, a small decline on last year, while operating profit will drop 3% to US$8.6bn.
What's driving Sony's record profits?
Several factors have contributed to Sony's record year, one of them being impressive PlayStation 5 sales.
Big rival Microsoft has been reluctant in the past to report the sales performance of its consoles and that trend has continued with the Xbox Series X. It is widely estimated by gaming experts that the US tech heavyweight has shifted around 20 million units, compared to the 32 million-plus PS5s sold by Sony.
Amazingly, the ongoing boom is happening almost two-and-a-half years after its release, although much of that can of course be put down to availability, as opposed to popularity and demand levels.
During the most recent quarter for which figures are available (up to 31 December 2022), Sony sold a record 7.1 million PS5s – almost double the equivalent quarter in 2021.
A staggering 19.1 million were sold during the latest financial year, a huge jump on the 11.5 million seen last year.
It's not just the gaming industry where Sony – the sixth-biggest electronics company in the world ranked by market cap – has been reaping the rewards.
The organisation's microchips, used in various smartphones and cameras, drove a huge 36% profit for the Imaging and Sensing Solutions department.
Moreover, the firm's Music division also performed well, amassing US$1.9bn in profit, which makes it the most profitable venture in Sony's portfolio. Sony's best-known artists include Adele and Beyoncé.