OpenAI CEO Altman secures Indonesia's first-ever Golden Visa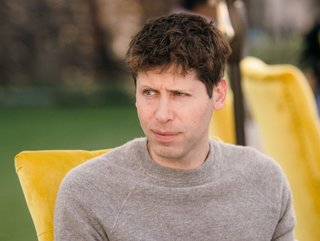 Sam Altman has his eyes on Southeast Asia's largest economy
Indonesia joins a growing list of countries rolling out Golden Visas as it looks to attract investors – with ChatGPT founder Altman landing the first one
Within days of rolling out the Red Carpet for its Golden Visa, Indonesia had secured its first customer – ChatGPT founder Sam Altman.
TheOpenAI CEO landed the country's first-ever golden ticket – a permit that allows him to take up residency in Southeast Asia's largest economy for up to a decade.
Indonesia introduced the Golden Visa in a bid to lure foreign investors, capital and entrepreneurs to its sandy shores. And luring one of the world's brightest minds in tech is a simple stroke of marketing genius likely to serve as an incentive for other high-profile foreign investors.
According to the country's immigration authority, the 10-year visa was issued to Altman as he has "an international reputation and may bring benefits to Indonesia".
It is yet unknown if Altman – who visited the capital Jakarta in June to speak about AI – applied for the visa or was gifted it, but it could potentially pave the way for collaborations that boost Indonesia's position he world of AI.
Among the many perks Altman is likely to enjoy, longer stay periods, streamlined entry and exit, priority screening at airports, the right to own property in the nation and a faster route to citizenship should he want it.
Indonesia's new Golden Visa
The new visa, which is aimed at high-earning foreigners who make heavy investments in the country, is expected to help attract global talent in sectors such as digital health, research and technology – as well as help to create jobs.
A five-year visa requires individual investors to set up a company worth US$2.5 million or invest US$350,000 into shares of local public companies, savings accounts or government bonds. To obtain a 10-year stay, this would need to be doubled – either set up a company worth US$5 million or invest US$700,000 in funds.
As a corporate investor, US$25 million is needed to secure a five-year visa for directors and commissioners, which would need to doubled to US$50 for a 10-year visa.
Golden Visas – from New Zealand to Dubai
Indonesia joins a growing list of countries that have unveiled Golden Visas over the last decade, as they look to attract not just investment but entrepreneurialism and some of the world's brightest minds.
Officially launching its Golden Visa in 2022, New Zealand has pulled in numerous billionaires, including PayPal founder Peter Thiel. But the programme has lost its shine in recent months, with a drop in new applications, largely thanks to new criteria – which means applicants must invest at least NZ$15m (NZ$5 million more previously) over more than three years of NZ$5 if the funds go directly to a New Zealand business.
Keen to not only attract but also retain some of the best minds, the UAE introduced its golden visa in 2019 focused on those who have made an outstanding contribution to the country, have highly prized skills or work in key industries deemed crucial to economic growth.

The emirates has since awarded thousands of UAE residents with 10-year residency permits, along with global celebrities and stalwarts of the business community.
The country's golden visa can be granted to investors, entrepreneurs, people with special talents, researchers in various fields of science and knowledge, and even bright students with promising scientific capabilities.