Country Garden – China's troubled real estate giant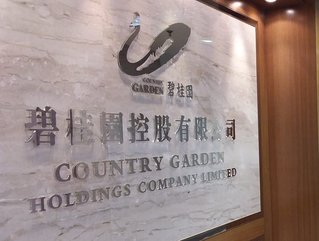 Country Garden is China's largest real estate developer by volume of sales
As China's largest real estate developer Country Garden predicts half-year losses, chairwoman Yang Huiyan assembles a turnaround task force
Everyone knows the extent of China's economic power.
According to the World Bank, latest GDP stood at US$14.97 trillion in China – putting it second only to the United States (US$20.89 trillion). China's growth has had a global impact, shoring up economies battered by the 2008 financial crisis and then COVID. Take this out of the equation, and the world would look very different today.
And that is why the fortunes of Chinese property developers, like Country Garden and Evergrande, are causing such a stir – because the property sector accounts for a staggering 25-30% of the Chinese economy.
Country Garden is the largest real estate developer in the country by volume of sales, with projects in more than 200 cities in China, as well as developments in the UK, Australia and Malaysia.
The company develops apartments, townhouses, villas, and commercial properties.
What is going on with China's property market?
Founded in 1992 by Yang Guoqiang, the company is listed on the Hong Kong Stock Exchange. In January 2017, shares were trading at just over HKD17 each. Now they are below HKD1.
You have probably heard of Evergrande. The company that was formerly China's largest property developer lost more than US$80 billion in 2021 and 2022, and has debts estimated at around US$300 billion.
So what's going on with China's property market? Well, the government clamped down on regulations which saw sales slump, and now markets are getting jittery too.
That's because of other economic data coming out of the country which suggests China may not be recovering from its COVID-19 hangover.
The country has slipped into deflation, and exports are down.
Now Country Garden says it expects to make losses in H1 2023 that could be more than US$7.5 billion – compared to a modest profit for the same period last year of US$265 million.
The pressure, then, is on company chairwoman Yang Huiyan, the daughter of the founder, and at one stage China's richest woman, with an estimated net worth of more than US$20 billion.
She has established a task force to turn things around at Country Garden, but it may be too late, with shares taking a pounding.