Top 10 largest VC finance rounds in Asia-Pacific in Q1 2022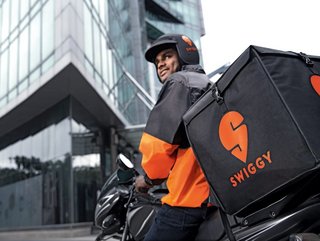 India and China dominated the top 10 financing rounds in the first quarter of 2022, with cleantech, edtech and foodtech covered – here are the top 10
While VC investment in Asia dropped during Q1 2022, driven by geopolitical uncertainty, a surging Covid-19 Omicron wave, increasing volatility in the public markets, and ongoing regulatory developments in China, the level of VC investment remained solid thanks to a number of US$100m-plus megadeals seen across the region.
That's according to KPMG's global analysis reported in the Venture Pulse Q1 2022 report.
India and China dominated the top 10 financing rounds. India attracted three of the largest rounds this quarter, with an US$800m raise by edtech BYJU's, a US$700m raise by foodtech Swiggy, and a US$478m raise by media startup DailyHunt.
China's biggest deals included an US$800m deal by JD Property and a US$784m deal by Changan New Energy, and other countries that attracted major deals included Singapore and South Korea with a range of sectors attracting investment, among them edtech, food delivery, health-tech, and B2B services.
According to Egidio Zarrella, Partner, Clients and Innovation at KPMG China, in this first quarter "VC investors were particularly interested in companies focused on new energy vehicles, semiconductors, and other hardware-related technologies, as well as increasing interest in firms working to improve the efficiency of traditional manufacturing processes or providing SaaS B2B services.
Here, we chart the top 10 financing rounds in Asia-Pacific in the first quarter of 2022.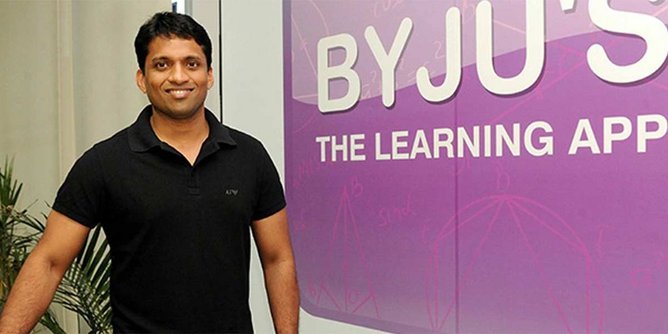 1. Byju's
US$800m
Founded in 2011, Byju's has grown to become India's largest becoming India's third decacorn (valued at US$10bn or above) in 2020. Operated by Think and Learn, the Bengaluru-based edtech secured US$800m in March 2022 in a Series F round that was led by Red Spring Innovation Partner and Sasa Partner, valuing the company at US$22bn. Byju's has been on an acquisition spree over the last few years, snapping up eight startups in 2021, and recently buying Singapore-based online higher education platform Northwest Education, for US$100m, as the platform looks to create lifelong value for its learners. Over the next two years, the edtech is investing US$200m into its hybrid tuition centres, with ambitious expansion targets. The company is widely expected to file for an IPO this year.
2. JD Property
US$800m
The real estate arm of Chinese cloud and ecommerce giant JD.com, JD Property, raised US$800m in March in a Series B round led by Hillhouse Investment and Warburg Pincus. The Beijing-based real estate tech startup, launched in xxx, is an infrastructure asset management and integrated service platform that invests, develops and manages logistics infrastructures, manufacturing parks, data centres, science offices across China. The company also has operations in Europe and elsewhere in Asia.
3. Changan New Energy Vehicles Technology
US$784m
Chinese cleantech startup Changan New Energy Vehicles (Changan NEV) landed US$784m in March in a Series B funding round with participants, including South Industry Assets Management and the Chengyuan Fund, as the cleantech looks to go public on the Shanghai Stock Exchange's Nasdaq-style Star Market by 2025. Founded in 2018, the Chongqing-based startup, which develops and manufactures NEVs and auto parts, is the first electric car subsidiary to be spun off from a state-owned carmaker. Changan NEV sold 100,000 units last year, four times the amount of the previous year, and is aiming for sales of 210,000 units this year, and 700,000 a year by 2025.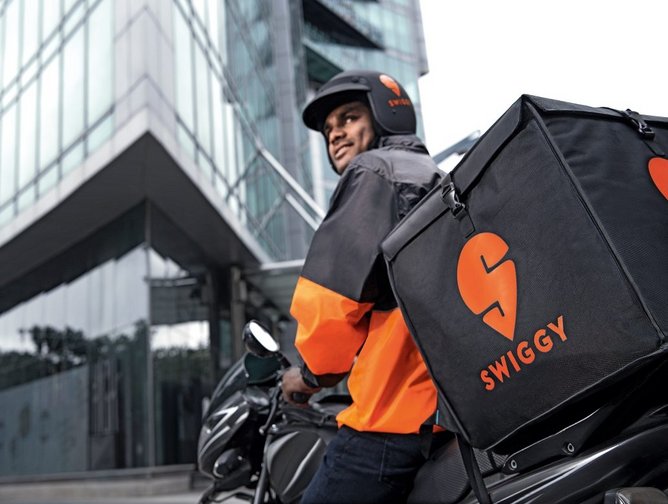 4. Swiggy
US$700m
India's top food delivery startup Swiggy raised US$700m in January 2022 in a Series K financing round just six months after securing US$1.25bn, as it looks to expand its offerings, including its instant-delivery service, called Instamart, in the South Asian market. The Series K round was led by Invesco, giving the seven-year-old startup a valuation of US$10.7bn and making it a decacorn. This saw the Bengaluru-based foodtech jump ahead in valuation of its rival Zomato. Inhabiting the quick delivery space, Swiggy operates in more than 500 Indian cities.
5. Princeton Digital Group
US$505m
In February, Singapore-headquartered data centre company Princeton Digital Group secured equity investment of US$505m in a late-stage VC led by Mubadala Investment Company. Founded in 2017, PDG now has a portfolio of 20 data centres with over 600MW of secured capacity, spanning five countries. The company serves hyperscalers, internet and cloud companies and financial institutions with scalable internet infrastructure and data centre services to meet the increasing demand across Asia.
6. Dailyhunt
US$478m
Google-backed news platform Dailyhunt secured US$478m in a later-stage VC in March. Founded in 2009, the Indian content and news aggregator platform delivers local news from all corners of the country to the Indian masses in their regional languages, offering 14+ regional languages. Headquartered in Bengaluru, Dailyhunt became India's first-ever tech unicorn in 2020, after its parent organisation, VerSe Innovation received funding of more than US$100m.
7. InnoScience
US$471.7m
China's InnoScience Technology secured US$471.7m in February in a Series D financing round, led by Chinese equity investment firm TI-Capital. The semiconductor startup is using the funds to develop Gallium-Nitride-on-Silicon power solutions that have the potential to enable next-gen consumer electronic products, data centres, and beyond. Founded in 2015, the Suzhou-headquartered startup has a portfolio of devices from 30V to 650V and has shipped more than 35 million parts for use in applications including USB PD chargers/adapters, data centers, mobile phones and LED drivers. InnoScience has recently expanded internationally and now has operations in the USA and Europe.
8. Megazone Cloud
US$442.1m
Credited with being Korea's number one cloud management service provider, Megazone Cloud raised US$442.1m in February in a Series C funding round led by telecoms giant KT. Megazone Cloud was spun off in 2018 from Megazone, a company founded in 1998, for cloud business. The Seoul-headquartered spin-off empowers customers with cloud-optimised technology, people and processes by providing consulting services and technology solutions for businesses' cloud adoption and digital transformation based on a strong partnership with AWS and 100+ global technology partners. Outside of Korea, Megazone Cloud is expanding into global markets in Palo Alto, Tokyo, Shanghai, Hanoi and Hong Kong.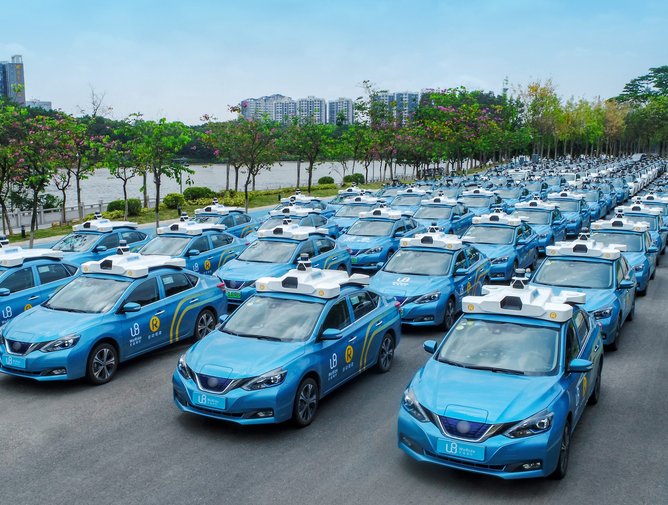 9. WeRide
US$400m
In March, Chinese self-driving car startup WeRide closed a US$400m funding round for a diverse group of investors including state-owned automaker GAC and German auto parts supplier Bosch. This financing round brought the five-year-old unicorn to a valuation of US$4.4bn. Founded in 2017 in Guangzhou, WeRide is an intelligent mobility company with L4 autonomous driving technology and along with rival Pony.ai, is currently the highest valued self-driving startup in China. The startup is building its next-generation self-driving solution based on Nvidia's self-driving platform DRIVE Hyperion.
​​​​​​​

10. Wuhan Asia Heart Hospital
US$400m
Hong Kong-based Wuhan Asia Heart Hospital secured US$400m in Series D financing. The first hospital under the Hong Kong Asia Medical Group, 22-year-old Wuhan Asia Heart Hospital has been at the forefront of the development of cardiovascular disciplines for more than 20 years. The hospital, one of the largest cardiology hospitals in China, had previously completed three rounds of financing between 2016 and 2018.