Battle for prominence: Laptops vs. tablets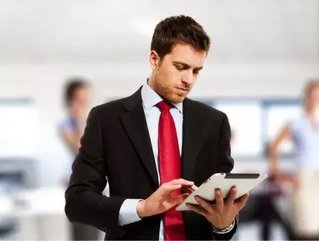 Read this and other articles in the March issue of Business Review Australia
For businesses to stay at the top of their game, regular updates to integral technology are a must. Replacing outdated hardware and updating software when possible makes everyone's lives easier, as newer systems tend to work together better and require less troubleshooting time.
The next time your business is looking to update, what products should get your investment? Desktops are the ultimate in processing power, speed and multitasking, but can be expensive and are less than portable. As such, many companies, especially SMEs, are choosing laptops and tablets to replace the stationary desktop. With hundreds of options each for laptops and tablets, and a market for these products that continues to get larger, business owners are in the perfect place to choose a product that works for their company's specific needs.
So, laptop or tablet?
Unfortunately, it's not that simple. Each business has different requirements to fill (as does each position within the business), and the decision makers should consider their options before making a decision. For example, a sales representative who constantly travels is going to have different prerequisites and priorities compared to a website designer. This is something American Airlines and Hyatt have learned firsthand in their implementation of tablets.
American Airlines adopted tablets in the infancy of their design. The company quickly came to realize one type of device would not fit all of their employees needs. Pilots required something to replace the 40 pounds worth of paper charts they carried,  mechanics and engineers wanted a device to stand up to the physical rigors of their job, and flight attendants needed something light.
The amount of work that went into adequately equipping the devices with the appropriate software and apps, and the management effort that went into implementing their use, took American Airlines by surprise. Now however, pilots have all of their information in a tablet, flight attendants use tablets to keep track of premium customers' needs, and maintenance staff have all their manuals in one slim location.
The Hyatt Corporation also encountered teething problems when first introducing tablets to its employees. The biggest issue came from the lack of consistency when opening programs and documents across multiple platforms.
Many companies enjoy using tablets, but usually after going through an exhaustive research period and a longer-than-expected implementation process. Once the work is done however, tablets can become an extremely helpful and necessary part of their businesses. If you are willing to put in the time, and figure out just who in your company would benefit from the use of tablets, it could be a good investment.
While it appears that there has been an increase in the number of people using tablets in the workplace (an estimate that is near approximately 31 percent according to a APQC survey), the majority of people still use laptops and desktops. Employees made it clear that they felt more productive when using a laptop than when using a tablet. And with statistics pointing towards nearly $10 billion dollars in loss of productivity last year, companies will want to make sure they are providing their employees with whatever it takes for them to be successful and accomplish their tasks.
Read related articles in Business Review Australia:
Big, multinational companies like Google use all three types of computing (though they encourage employees to work on their products where possible). It appears that the trend in most companies is several different types of devices, depending on each position's need.
Know the duties and limitations for each position before you begin your search for the right technology. Travel schedules, remote accessibility, information safety, and integration with other operating systems are just a few things to consider. Ask yourself if the touch screen interface is necessary or appropriate for the work it will perform. Laptops, in short, offer better value than tablets – can you justify the cost? Will you have enough storage capacity on a smaller device?
The hardware
Laptops are multitasking machines in part because of the relatively large screen size. They have the processing power for several applications to be running at once, and although their screens are usually smaller than desktops, several windows can be open at once.
Tablets often do not have this luxury. Although many apps can be open at once, you can often only access one screen at a time, and it is usually a hassle to bounce between apps (as it is with the iPad). Several open apps can also cause problems with speed. The Microsoft Surface offers dual-screen multitasking, as well as an easy-to-navigate sidebar of open apps, but the screen is too small to truly take advantage of this multitasking capability.
Tablets are also missing a keyboard, but for some this isn't a problem. Travellers who take cramped flights or train rides relish in the compactness of these devices, which will allow them to get work done even if both of the armrests are overtaken. Bigger hands miss the full-size keyboard almost immediately though.
Laptops open to the exact spot each user prefers because of the screen/keyboard combination. Tablets must be handheld unless a trifold case is purchased, adding to the cost of an already expensive device. Some separate keyboards, like the Logitech Ultrathin Keyboard Cover or Folio for several brands of tablets, do provide an accessible angle to the tablet screen, but good-quality products tend to start around $100.
The software
Although the ergonomics and ease of use for the hardware is important, software is where companies need to focus – processing power is the number one priority. First and foremost, the device you choose needs to be able to handle the software you install. Apps on tablets are not always as fully formed as full computer programs – another thing to keep in mind.
Word processing is also a huge influence when deciding. Almost all office-based positions require the use of Microsoft Word or Apple Pages. Tablets offer the ability to use these programs, but are often stripped of important peripheral tools many find necessary. Track changes, for instance, is an important tool for writers and editors, and I would be bereft if I couldn't use it. But a tablet would perfectly fit an employee whose main responsibility is online communication, as email and video chat functions are generally very strong on these devices.
Presentations become difficult to plan and execute on tablets (unless you have an iPad, then Keynote is available and designed specifically for the tablet). Printing also can be an issue, because older printers may not have wireless printing capabilities or work with tablets period.
Are you interested in using several different types of devices, a combination of laptops and tablets maybe? The same operating system across devices isn't necessary, but highly recommended. As Hyatt discovered, documents sent from tablets to laptops or vice versa can experience a change in formatting, size and resolution, and the differences and difficulties could be tenfold between different operating systems.
Hybrids
In some cases, both designs could be applicable. If this is the result of your research, look into hybrid laptops. Also known as a convertible laptop, the design of these devices allows them to function like a laptop but with touch screen capability. Most designs can be folded around so that only the touch screen is available; others have detachable keyboards.
Companies like Lenovo, HP and Dell offer hybrid models – the ThinkPad Yoga, Elitebook, and XPS 12 (respectively) are their best-selling models. The hybrids are also in their second or third generation for design, so many of the initial kinks have been worked out.
Bring your own device?
Several companies, like National Australia Bank, Energy Australia, and even some government entities, are giving into peer pressure and allowing their employees to work on their own laptops, tablets and other mobile products. This is known as BYOD (bring your own device). While it's enticing to employees to use products they are familiar with and helps resolve the laptop vs. tablet debate, be wary of this approach.
Several things must be addressed before the implementation of BYOD, and security is a major issue. Having private company information on a personal device that is possibly taken everywhere is a huge danger. Productivity must also be considered. Personal computers will have many more programs and apps than a device strictly used for work, and could possibly distract the employee. And what if the device is lost, stolen or damaged? Who is responsible for replacements or repairs?
The biggest hurdle would be to have guidelines and procedures in place before the implementation of BYOD, to remove any questions or liability issues.
When considering an upgrade or change in technology, the most important step is research. Know what's available to you, what fits your budgets, and ask your employees for their opinion. With the adequate amount of knowledge, your final decision can be one made with confidence.