Why brands, retailers must step into the metaverse – WRC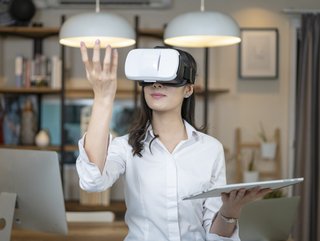 The metaverse has a growing relevance to retail, and brands must embrace the opportunity if they are to attract new consumers, reports WRC and Railsbank
The metaverse may look and sound like the Emperor's new (digital) clothes, but it's not. Consumers, particularly Gen Z, really are spending time in these digital universes and do want retailers and brands to sell to them in those spaces.
According to Gartner, by 2026, 25% of people will spend an hour a day in the metaverse, and some of the world's biggest tech players are already spending big on the space – most notably Meta, which invested US$10.3bn in the metaverse over the past year, and Microsoft, which doled out US$68.7bn on games developer Activision Blizzard.
As David Roth, chairman of WPP's BAV Group, points out, Apple is yet to show its hand. When it does, he believes, the speed of take-up will accelerate. "Apple will make it cool," he says.
Indeed, Roth is a big advocate of the metaverse and its growing relevance to retail. He points out that a generation has grown up as gamers. The virtual online environment is not alien to them: they are used to the technology and the experience; they will search out new experiences.
As a predominantly social tool, it's unsurprising that the metaverse is the space where younger generations mainly will want to be able to buy new goods – from fashion to art to property – to show their peers.
New consumer groups – and the metaverse
But not all consumers will venture into the metaverse. A new report, The World View on Digital Retail's New Consumer Personas, from World Retail Congress and Railsbank, identifies four new consumer personas that retailers and brands should be addressing: the Digital Arrivals (mainly older, preferred shopping in person pre-pandemic, but have discovered online shopping post-pandemic); the Subscribers (mainly younger, more affluent consumers in densely populated cities); the Ethical Consumers (those passionate about sustainability); and the Thrill Seekers.
And while some Subscribers and Ethical Consumers will be part of the metaverse, it is predominantly the Thrill Seekers who are looking for greater interaction and enjoyment from shopping, demanding more playfulness in retail marketing alongside gamified elements.
The Thrill Seeker tends to be a younger consumer, aged under 25, who has not known a world without the internet or smartphones. Technology is second nature to them, with many of them growing up gaming, and they are enthusiastic about searching out new experiences, and importantly, expect the retailers they interact with to be able to serve them in the channel they want, whether that be online, in-store or within the metaverse.
Brands and retailers getting in on the virtual action
Already, the race is already on among brands to get in on the virtual reality action and the economic opportunity it presents, from sportswear giants Nike and Adidas through to department stores such as John Lewis and Selfridges, and luxury brands including Dolce & Gabbana, Gucci and Givenchy – with such brands and retailers launching products as NFTs (non-fungible tokens), opening immersive stores in Decentraland (a virtual destination for digital assets) or creating virtual outfits for avatars in popular games.
In 2019, Alibaba launched its own virtual world, Taobao Life, which has become a successful revenue driver for several retail brands, while in December 2021, Nike acquired virtual fashion platform RTFKT. Burberry, Dolce & Gabbana and Louis Vuitton have also all partnered with gaming platforms.
Speaking at Retail Week's Accelerating Ecommerce Week Summit, Alibaba head of fashion and luxury for UK, Spain and Northern Europe and head of US luxury Mei Chen explained: "The metaverse for me is about merging that online and offline experience. From the comfort of your own home or office you can play, you can work, you can transact. It's a new playing field, not only for customers but for brands to interact with them more".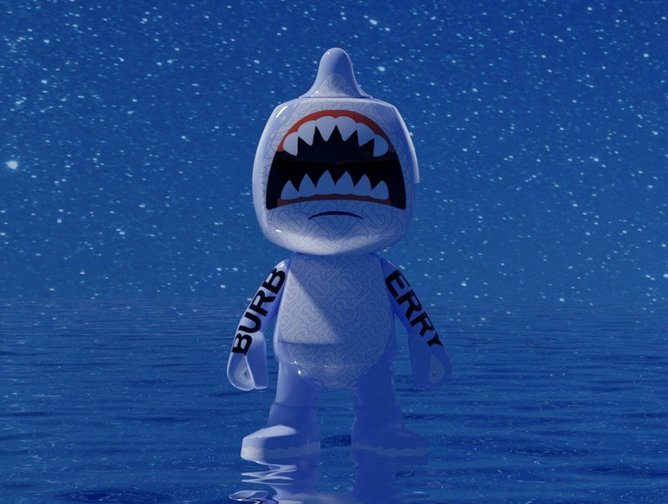 Burberry
The China opportunity – brands and the metaverse
Unlike in the West, where NFTs are bought and traded, in China retailers can gift them to consumers, but they cannot buy them for themselves, and they can't be traded.
Mei Chen explained that Alibaba's recent pilots with around seven retailers, including Burberry, Coach and La Perla, where the Chinese ecommerce titan selected certain products from the most recent collections to launch as NFTs in the metaverse, included initiatives such as allowing the first 1,000 customers to acquire the NFT along with their physical purchase.
For some brands it has even become a key provenance check – if the consumer owns the NFT for the product from the retailer, they can prove the authenticity of their item. "We realised around 10-15% of customers, particularly the younger ones, were aiming to acquire the NFT more than the physical product, which is a really interesting trend we are seeing in China," she adds.
This is the kind of innovation The Thrill Seekers want to see. Chen revealed that Alibaba started this pilot scheme as a marketing project to allow brands to engage with consumers without having a commercial sales goal.
However, she says, "What we realised at the end of that journey is that the brands made a really high ROI, around 7-8 times of their initial investment. As you dressed up your avatars you would share that on social media with your friends, and if you wanted to you could buy the full look in real life. So, it was a great way of blending the physical experience with digital."
The opportunity to meet ethical consumers in the metaverse
Within the metaverse, there are also opportunities to win over the Ethical Consumers, a group passionate about the planet and who want products produced, marketed, sold and delivered in a way that aligns with their environmental and social values.
CCP Games CEO Hilmar Veigar Pétursson, whose business runs popular metaverse multiplayer game Eve Online, explains it simply: "Physical presence and consumption is destroying the planet. We are throwing away perfectly good clothes just because they are out of fashion. This is probably the best way to transpose human need and greed in the social context into an environment where it doesn't ruin the planet. There will be absolute zero tolerance for waste in the human physical world. Our kids won't do that because they will know the externalised cost of having too many shoes."
There is also no reason why subscriptions, the focus of the Subscribers persona, can't and won't be expanded into this space too. In a metaverse where consumers have avatars to dress, cars they want to drive and virtual homes they want to decorate, they will likely need access to the very same subscriptions they enjoy in the physical world.