Consumer spending trends could spell the end of Black Friday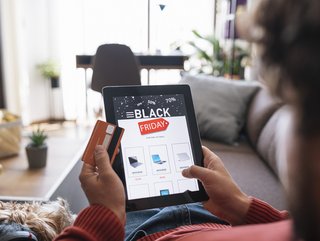 Could soaring inflation, supply chain disruptions and sustainability concerns mean the beginning of the end for Black Friday? Business Chief investigates
Could the pandemic, recession, inflation, sustainability and supply chain disruptions mean this is the beginning of the end for Black Friday?
Black Friday is the term coined for the Friday after Thanksgiving in the US and the day that marks the start of the Christmas shopping season in the US. This date, although not relevant outside of the US, became a global 'event' – in part fuelled by the rise in ecommerce platforms like Amazon.
There are conflicting surveys and reports circulating in the media, including the latest from the IBM Institute for Business Value (IBV) the provides a wider global picture. IBV surveyed more than 12,000 adults in Brazil, Canada, France, Germany, India, Mexico, Spain, UK, and US) in August.
Key findings are also conflicting at face value, with 66% of consumers saying they are more concerned about the economy but shopping budgets are rising 8% based on 2021.
And while COVID seems to be a fading memory with 59% less concerned this year than last, the same figure (59%) are more concerned about supply chain disruption.
Consumers are therefore intending to buy earlier to avoid disappointment and also to mitigate future price hikes, which is also good news for many retailers sitting on inventory.
According to the IBV survey, holiday shopping is starting earlier this year, with 58% of consumers planning to begin buying before November. This is up from 44% last year.
In the UK, which is suffering with soaring inflation and a weak currency, a survey by Retail Economics with retail technology firm Metapack says shoppers are intending to spend £4.4bn less on non-essential items, down 22%, with 60% saying they will spend less.
And a recent report from Bain suggested holiday sales would rise 7.5% but when you take inflation into account, that figure is more like 1-3%.

Christmas Day the main shopping date for APAC consumers
While India is featured in the IBV survey, APAC is largely unaccounted for – perhaps because the region is largely insulated from the Black Friday effect. According to recent data from Sensormatic Solutions, part of Johnson Controls, for many countries in the APAC region, Christmas Day (December 25) will be the busiest shopping day.
"We expect a busy holiday season at home and abroad," said Kevin Viravec, president at Sensormatic Solutions.
"Keeping up with demand, staffing appropriately, and having a complete view of operations will be crucial to delivering satisfying customer experiences as shopping peaks. The rise of truly unified commerce has boosted consumer expectations to new highs, and those expectations are likely to be even higher during the holidays. Now is the time for retailers to reflect on the experiences they've been delivering online and in-store so they can take steps to enhance their operations before the rush begins."
Shoppers attracted by more sustainable brands, shipping, and local stores
Sustainability is also playing into consumers' decision making. The IBV study says 73% of respondents are considering sustainability when shopping for the holidays.
Going even further, 29% will bundle multiple orders to help reduce carbon emissions, while 38% will avoid single-use plastics. Some 42% will 'shop local' and a similar number (41%) are willing to pay a premium for goods they consider to be sustainable.
"According to the survey results, in 2022, consumers are hoping to re-embrace holiday traditions they've had to alter for the past two years," said Karl Haller, Partner, Consumer Center of Competency Leader, IBM Consulting.
"They're starting their shopping and travel planning earlier but also want to hedge their bets with options like free returns or cancellations.
"As more consumers align their purchases with their values, retailers and brands that can provide more environmentally-friendly options could potentially earn a greater share of holiday spend."