China and the race to launch genAI models to rival ChatGPT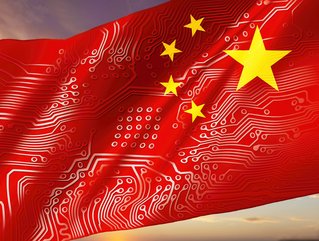 More than 80 large language models (LLMs) have already been launched in China
ChatGPT's success has launched a genAI gold rush in China with big tech firms falling over themselves to develop rival platforms – from Baitu to Alibaba
Since OpenAI's generative AI bot ChatGPT exploded on to the market in November 2022, technology companies all over the world have rushed to roll out rival large language models – from Google's Bard to Meta's Llama 2.
While US companies have stolen most of the early headlines when it comes to this transformative technology, China's tech titans are also getting in on the action.
The launch of Ernie Bot in March by Beijing-based tech heavyweight Baidu sparked a race by China's top tech firms to unveil rival LLM platforms.
LLMs are deep-learning algorithms that are trained with huge amounts of data and capable of recognising and generating content such as images, text, audio, and video, and is the key technology underpinning ChatGPT.
More than 80 large language models (LLMs) have already been launched in China, with 40 based in Beijing, according to Beijing's Bureau of Economy and Information Technology.
There has been no large-scale rollout of LLMs to the public in China, as tech companies await Chinese regulatory approval – but the Chinese government is looking to be increasingly supportive of the development of genAI and LLM.
Chinese regulators released a set of temporary guidelines for managing genAI services in July, opening the door for Chinese internet giants to launch AI-enhanced goods as early as late August, pending approval.
Leading LLM tech firms Baidu, Huawei and Alibaba have been enlisted by the Ministry of Industry and Information Technology in Shanghai to lead a special task force that will draw up the new LLM standard.
As the world's second-largest economy and largest manufacturing hub, China is looking to AI development to drive industrial productivity and fuel post-pandemic growth.
Unsurprising, given estimates that AI could inject more than US$15 trillion into the global economy annually by 2030, according to a recent report by PwC.
Here's a timeline of the main LLM launches by China's biggest tech firms.
Ernie 3.5
March 2023
Beijing-based search provider Baidu debuted the beta release of Ernie Bot in March – marking China's first significant threat to ChatGPT and making bold claims it is now superior to OpenAI's platform.

Just three months after launch, in June, Baidu announced the iteration of its foundation model to Ernie 3.5 following significant beta testing and enhancements in efficacy, functionality and performance.

Ernie 3.5 "surpassed ChatGPT (3.5) in comprehensive ability scores and outperformed GPT-4 in several Chinese language capabilities", according to China Science Daily.

One defining feature is plugins, allowing Ernie Bot to generate real-time and precise information, for example, with further plans to open the plugin ecosystem to third-party developers.

Since launch, the company has been embedding Ernie AI model into its products, including search engines and the online marketing business, Baidu CEO Robin Li told investors during a recent earnings call. "Generative AI and large language models hold immense transformative power in numerous industries, presenting a significant market opportunity for us," Li said.

Now, the Chinese tech heavyweight is looking to roll out the latest version – Ernie 4.0 – by the end of 2023, a version the company claims will rival GPT-4.
Tongyi Qianwen
CEO: Daniel Zhang

April 2023
Hot on the heels of Baidu, in April, Alibaba Cloud unveiled Tongyi Qianwent, its language model to rival ChatGPT.
The platforms allow AI content generation in English and Chinese and has different model sizes, including seven billion parameters and above.
The company is integrating the new AI model into Alibaba's various business applications, from enterprise communication to mapping services, e-commerce to entertainment, including its workplace messaging platform DingTalk.
Alibaba Cloud has also built its own apps using the model, like Tongyi Wanxiang – an AI services that can generate images from prompts.
In a move to rival US tech giant Meta, the Chinese e-commerce giant recently announced plans to open up its own AI model to third-party developers, as a way to increase use of its product and take a leading role in the technology.
Alibaba will be open-sourcing the seven-billion-parameter model called Qwen-7B along with a version designed for conversational apps, called Qwen 7B-Chat. This means researchers, academics and companies globally can use the model to create their genAI apps without needing to train their own systems, saving time and expense. The models will be freely accessible for companies with up to 100 million monthly active users for commercial purposes.
Among plans, Alibaba is looking to launch cloud products and enterprise solutions based on its AI model and integrate AI capabilities into various products, including its workplace collaboration tool DingTalk.
Hunyuan
May 2023
While news spread as far back as February that Chinese social media and gaming giant Tencent was working on a foundational AI model called Hunyuan, the product has not yet been released.
As Tencent founder and CEO Pony Ma said during the company's first-quarter earnings call in May: "[AI] is a once-in-a-century opportunity like the invention of electricity during the industrial revolution."
Since then, Tencent has been conducting tests on its LLM in gaming, advertising, cloud computing and financial technology and has merged a few of its products, including Tencent Cloud, Tencent Meeting, and Tencent Docs with Hunyuan.
"The Tencent Hunyuan large model, completely developed by ourselves from scratch, has now entered the application testing phase within the company," the company recently announced.
During the company's second-quarter earnings call in August, President Martin Lau said the LLM stands as one of the most foremost foundational models developed in China.
Quite the claim, and one that will be proven or not upon launch, which is expected to happen in the latter part of the year.
In June. Tencent Cloud launched LLM as a model-as-a-service (MaaS) solution, to cater to industries ranging from finance, media, travel to education, with clients including Shanghai University, and Fujan Big Data Grroup among others.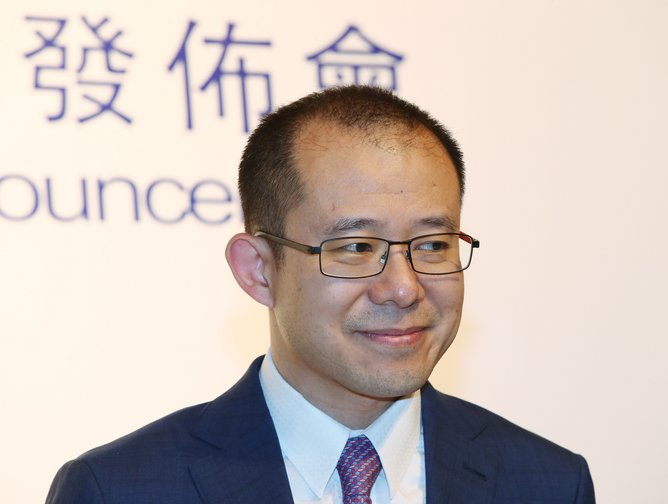 Tencent President Martin Lau said the LLM stands as one of the most foremost foundational models developed in China
Pangu 3.0
July 2023
Huawei has been pouring resources into its proprietary generative AI since 2021, announcing the launch of a new AI model Pangu 3.0 in July during the Huawei Developer Conference. This marks a fresh update of its self-developed LLM.
Pangu 3.0 is a set of pre-trained models that can be quickly customised to address the unique requirements of scenarios and challenging problems in a variety of industries.
Rather than being good at activities such as 'writing poems' like other GPT-like models, Pangu will focus on "empowering and reshaping various industries", according to Zhang Pingan, CEO of Huawei Cloud.
"Huawei Cloud's Pangu models will enable everyone in every industry to have a smart assistant that will make them more productive and efficient."
Among industries, finance, manufacturing, pharma R&D, coal mining and the railway sectors will be a focus, with Huawei recently partnering with Shandong Energy Group to introduce the Pangu mining models's first commercial application.
The latest successful application of the model is in weather forecasting. Pangu-Weather is the first AI prediction model to demonstrate higher precision than traditional numerical weather forecast methods.
CEO: Sandy Ran Xu
July 2023
Chinese e-commerce giant JD.com joined the genAI gold rush in July, with the unveiling of its own large language model, ChatRhino (Yanxi in Chinese), during the firm's JD Discovery tech summit.
JD.com's new CEO Sandy Xu Ran described the move as signifying "our dedication to leveraging technology to benefit industries and society as a whole". JD.com's LLM training started back in 2021.
With a focus on ensuring the LLM creates industry value, rather than just "chit-chat or to draw things", the ChatRhino LLM is set to offer targeted solutions across a range of industries, from retail and logistics, to finance and healthcare, and will combine 70% general data and 30% native intelligent supply chain data.
At the same time, the Beijing-based company launched Jingyi Qianxun, a specific ChatRhino-based LLM for the company's JD Health unit. It uses rapid migration and learning of various medical and health scenarios to automatically deploy products and solutions – and will serve as a foundation for telemedicine services.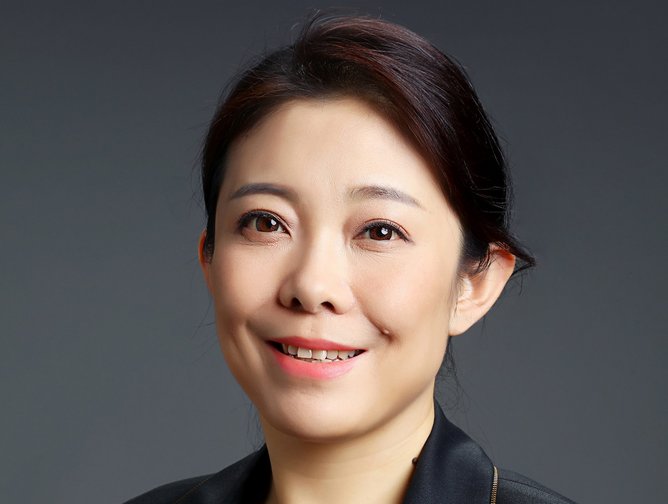 JD.com CEO Sandy Ran Xu said the ChatRhino LLM is designed to create industry value
Ones to watch…
More companies are getting in on the action too.
Meituan is hoping to compete with the Chinese tech giants like Baidu, Tencent, and Alibaba in developing generative AI services.
The Chinese food delivery titan is in the process of acquiring AI startup Light Year for US$234 million – a strategic acquisition that will allow the superapp to gather talent in large language models.
Meanwhile, Lee Kai-fu, an AI guru, prominent VC and former president of Google China, unveiled his own generative AI start-up Lingyi Wanwu.
The Beijing-headquartered company, run by former head of metaverse operations at Baidu Ma Jie, is looking to build its own LLM from the ground up.