Sustainability Live hybrid event tackles ESG, DE&I, net-zero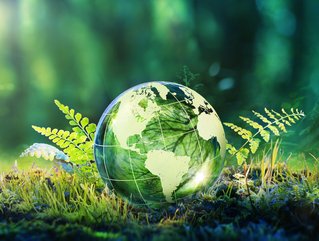 Two-day Sustainability Live hybrid event in London features global sustainability leaders and inspirational insights in keynote sessions and panels.
Sustainability LIVE – a new 2-day hybrid conference tackling climate change, ESG and diversity, equity and inclusion – is being held 23-24 February in London.
The event, organised by BizClik Media Group, publishers of Business Chief and Sustainability Magazine, is due to welcome more than 1,000 sustainability executives to the historic Tobacco Dock venue in London, with more than 4,000 also joining online.
With more than 60 keynote speakers, the event is bringing together the latest insights and thinking from global businesses as they tackle sustainability head-on.
Sessions will be held simultaneously across four stages (two in person, two virtual) with a number of roundtables and panels addressing the hottest topics in sustainability.
As well as being streamed live, these sessions will also be available for registered attendees to watch on-demand.
"Sustainability is a global issue and this is a global event," says Scott Birch, Chief Content Officer, BizClik Media Group.
"We urge any business leaders serious about their organisation's sustainability efforts to attend the hybrid event Sustainability Live. Not only will you hear fascinating discussions and debates but you will also have the opportunity to network with all attendees and speakers through the interactive event app."
Day 1 panel discussion highlights at Sustainability Live
Ethical Investing & Finance
Speakers include:
Jaakko Koorosh, Global Head of Sustainable Investment Research, FTSE Russell, An LSEG Business
Jonas Persson, Managing Director, Sustainability & ESG Finance, Lloyds Bank Commercial Banking
Claire Hulett, Director Strategic Alliances, EMEA, Interos
Philip Vernardis, Vice President - Asset Stewardship (ESG), State Street Global Advisors
Kabari Bhattacharya, Associate Partner - Sustainable Finance, EY
Topics covered:
Sustainable & Impact Investing
Investment Ethics
Managing & Measuring Value
Transparency & Reporting
Sustainable Funds
No Decarbonisation without Digitalisation
Speakers include:
Jonas Loholm Hamann, Business process Expert, Danfoss
Marleen Oberheide, ESG Solution Lead, OneTrust ESG
Topics covered:
Digital Acceleration
Climate Neutrality
Data Driven Decision Making
Technology, Mobility & Business Strategy
Sustainable Economic Models
Day 2 panel discussion highlights at Sustainability Live
ESG & Corporate Responsibility
Speakers include:
Raza Zaidi, Director of EMEA Sales, Avetta
Adrian Fleming, Director - ESG & Sustainability Reporting Software, Diligent
Richard Bennett, Commercial Innovation Director, Schneider Electric
Assheton Steward, CEO, TDi Sustainability
Topics covered:
ESG Benchmarking
Environmental Criteria
Social Criteria
The 'G in Governance'
Risk Management & Mitigation
Supply Chain Sustainability
Speakers include:
Benn Godfrey, Vice President Procurement - Raw Material and Forming, Rolls-Royce
Sheldon Mydat, Founder and CEO, Suppeco
John McNiff, Vice President - Digital Supply Chain and Industry 4.0, SAP
Pat Durai, Group Head of Procurement, Sky
Mauricio Coindreau, Head of Sustainability & Procurement - Europe West, AB inBev
Topics include:
Innovate Design & Packaging
ESG in Supply Chains
Scope 1, 2 & 3
Scoreboards & Benchmarking
WOW - War on Waste
"Sustainability is good for business, and that's the positive message that will surely emerge from this show," says Birch.
"We have organisations represented that are taking serious action for meaningful change. Their stories really are inspirational, and we look forward to sharing them with the world."
Sustainability Live takes place at Tobacco Dock, London, 23-24 February 2022 and is sponsored by OneTrust ESG, SAP, and Interos.
Register for Sustainability Live by clicking HERE.