Who is likely to replace Qantas CEO Alan Joyce?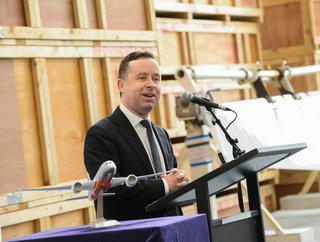 Alan Joyce
As Qantas CEO Alan Joyce – probably the best airline executive in the world – steps down later this year, we consider who might replace him
Choosing a replacement for probably the best airline executive in the world is no mean feat.
But it's a task the Board of Australian airline Qantas Airways faces – as they consider the best person to fill the shoes of Alan Joyce, long-time CEO of Qantas, and considered by many as one of the best-ever leaders to steer an airline.
Rumours of who might take over the Australian flag carrier have been swirling since Joyce, 55, announced last year he would retire. He said he would remain with the airline until the end of 2023 after seeing out its recovery from the pandemic.
And last November, Chairman Richard Goyder said the airline has strong internal candidates to succeed Joyce, though it would also canvass the external market when needed.
And it seems they have, announcing this week they are bringing former Air New Zealand executive Cam Wallace on board in July to take the helm of Qantas' international division.
Cam joins insider executives Olivia Wirth, Loyalty CEO since 2018; and Vanessa Hudson, who has held the airline's financial reins since 2019, as those vying for the top job, according to Financial Review.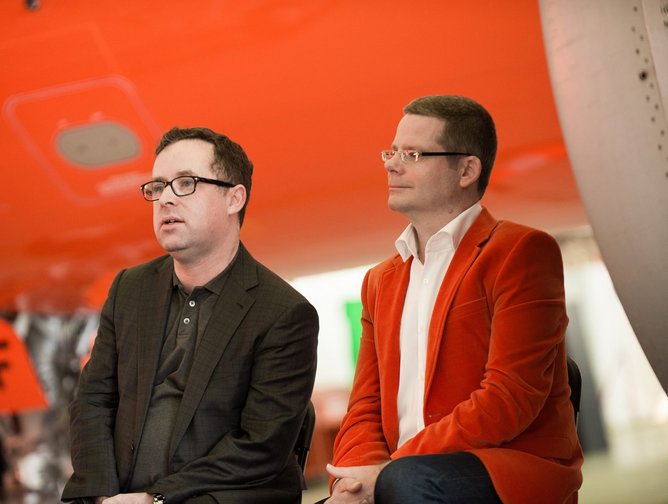 Alan Joyce with former Jetstar boss David Hall / Credit: Jetstar Airways
Why Alan Joyce's replacement has big shoes to fill?
The Irish mathematician, who has helmed the airline for 14 years, making him one of the longest-serving CEOs among Australia's listed companies, is well regarded in aviation leadership circles globally.
While Emirates president Sir Tim Clark, referred to Joyce as a "standout CEO in the airline industry" and the "most successful CEO of Qantas for many decades", Michael Kaine, the Transport Workers Union's national secretary, said Joyce was "probably the best airline executive in the world".
And in March last year, Qantas chairman Richard Goyder told shareholders that Joyce had "done an incredible job through the pandemic and now into the rebuild".
Under Joyce's leadership, the airline, which is considered a world leader in direct international routes, reported a record US$1.4bn underlying profit for the six months to December 2022.
Not only did Joyce manage to successfully steer the airline back into profit following the pandemic, but during his tenure, the airline has launched and overseen many ambitious projects, launches and investments
Among these is Project Sunrise, the world's longest flight, between Melbourne and Sydney and NYC and London, which, when launched in 2025, will clock over the 19-hour mark.
Joyce has also continued to invest heavily in aircraft and service and lead on sustainability. Following last year's order of major aircraft, Qantas announced this month a US$100m investment to upgrade its international and domestic lounge network (42 in Australia and nine overseas), said to be the single largest investment by the flag carrier in its lounge network in over a decade.
And just this week, the airline said it plans to develop a sustainable aviation fuel (SAF) industry in Australia within a month, earmarking US$20m funding from its partnership with Airbus. Part of the goal to meet its 2030 target of 10% SAF, Qantas expects about 60% of its fuel could be SAF by 2050, to meet its ultimate target of net zero emissions by this date.
It's not all been plain sailing for the high-flying CEO, though. In recent years, he has become the focal point of blame for airline disruptions and cancellations (despite every major airline being similarly impacted) and has faced union campaigns for higher wages for a decade.
And despite a return to profit for Qantas, Joyce has warned that airfares would likely fall from their post-pandemic peaks and stabilise over the next year amid increasing competition.
Anyone stepping into Joyce's shoes could have a lot on their plate. So, what could each of the three potential CEO candidates bring to the role, and which one is likely to succeed?

Cam Wallace, Vanessa Hudson, Olivia Wirth
Who has the industry experience and leadership to be CEO?
While Cam is an outsider, having not yet joined the Qantas fold, insiders Olivia and Vanessa are historically less likely to become CEO, given that just 5% of airlines are led by women, according to IATA. But with diversity top of most boardroom agendas, that may be different.
Should one of them land the top job, they would be part of a small group of women spearheading an airline, among them Virgin Australia's boss Jayne Hrdlicka and Irish airline Aer Lingus CEO Lynne Embleton.
Considered by Joyce as "one of the best airline executives in the region" former Air New Zealand Chief Commercial and Customer Officer Cam Wallace brings more than two decades of airline experience, including a 15-year career at Air New Zealand, with "responsibilities spanning sales, revenue management, market development, alliances and cargo", according to Joyce.
No doubt, his performance in the first six months of his role as CEO of Qantas International – in which he is tasked with growing its capacity to 100% of pre-Covid levels and beyond – will be key in determining his succession.
Given her role as Group Chief Financial Officer since 2019, having successfully steered the airline through the pandemic, Vanessa Hudson is a safe bet for the role. And she's keen, having last year said in an interview with Bloomberg that "if the board were to give me the opportunity to step into Alan's shoes, I would be incredibly honoured and proud to do that".
She also knows the airline inside out, having joined in 1994, and held a variety of senior commercial, customer and finance roles across the Group, both in Australia and overseas.
Vanessa's responsibilities have spanned everything from sales channels, revenue management and network planning, to transformation in catering, airports and network, not to mention her CFO responsibilities, from procurement, to treasury, to M&A.
Qantas Loyalty CEO Olivia Wirth also has a healthy tenure at the airline, clocking up 16 years in total across various executive roles, though she has returned to the airline on two occasions after undertaking roles elsewhere.
She has extensive executive experience both at Qantas, serving as Chief Customer Officer; Group Executive for Brand, Marketing and Corporate Affairs; Group Executive for Government Relations and Corporate Affairs within Qantas, before landing the top job in the loyalty division seven years ago.
And also externally, where she held numerous executive roles in the tourism industry, including the Tourism and Transport Forum and the Australian Tourist Commission.
Like Vanessa, she has been part of the team that steered Qantas towards profitable success.