APAC CEOs ramp up investments to face challenges, EY reports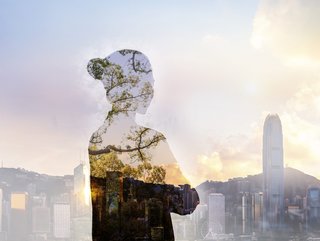 Despite economic headwinds, CEOs in Asia-Pacific plan to increase capital investment including strategic M&A to stay ahead of disruption, EY report finds
CEOs in Asia-Pacific are taking a proactive and growth-focused approach to the ongoing geopolitical challenges, from pandemic-related issues to US-China tensions, they are facing.
That's according to EY's latest CEO Outlook Pulse survey of 210 APAC CEOs, which found that executives in the region are adapting their strategic investment plans, reconfiguring supply chains. and relocating operational assets to stay ahead of the disruption.
APAC CEOs see pandemic disruption as biggest risk to business
While at the start of the year, APAC CEOs were less concerned than their global peers about geopolitical and trade tensions, the reverse is now true thanks to the continued impact of pandemic-related disruptions, not to mention the US-China tensions and war in Ukraine.
Disruption related to the pandemic is a much bigger concern in the region with nearly half (48%) of CEOs in APAC (vs. 41% in Europe, 43% in the Americas) saying a continuation or return of Covid-19 disruption is the greatest risk to their business.
While 37% say ongoing pandemic-related issues is the main driver in the changes they are making to their strategic investments, unsurprising given the impact China's zero-Covid policy has had on supply chains in and out of Mainland China.
EY says that many CEOs are now building risk radar teams to continuously monitor geopolitical tensions – sourcing and analysing terabytes of data so they can be at the forefront of the next crisis rather than behind it.
APAC CEOs look to rebalance and shorten supply chains
While supply chain reconfiguration has long been a priority for APAC CEOs, geopolitical concerns over the last six months has brought this issue to the top of the agenda.
Organisations are reimagining their supply chains to be shorter and more localised, while also diversifying suppliers.
Many large American manufacturers for example have started to rebalance their supply chains to the Southern US and Northern Mexico from their facilities in the APAC region, and even companies headquartered in Asia-Pacific are increasing investments in Southeast Asia and North America to keep pace with the shift toward shortened supply chains.
Some APAC firms are also considering market clusters based on jurisdiction, similar demand characteristics and supply sources. These offer flexibility for multiple locations for management, as well as placing them in proximity to markets.


APAC CEOs strengthening investments to stay competitive
The many pandemic-related and geopolitical challenges have caused most CEOs in the region (95%) to shift gears on strategic investment plans and reconsider their global operations and footprint with nearly half (48%) reconfiguring supply chains and 39% relocating operational assets.
CEOs are not holding back on their investment plans however, with 66% intending to increase capital investment over the next six months, versus only 13% who plan to reduce. Digital and technology investment ranks the highest in company priority spending.
With APAC the fastest growing region in the world, CEOs recognise they need to strengthen their investments if they are to remain competitive in the face of rapidly changing market dynamics, says EY.
The report finds that more companies in Asia-Pacific are looking to joint ventures and strategic alliances, as this gives them the ability to enter a business without the risk of full ownership – allowing companies to test the water, especially for new technology, new markets and new products that have adjacency with their own products.
APAC CEOs upping ante on sustainability
As concerns grow over climate change, stakeholders are looking to businesses to deliver solutions – with 42% APAC CEOs (vs 35% in the Americas and 39% in Europe) saying that building sustainability as a core aspect of all products and services is their most important strategic priority over the next six months.
New regulations and policies, both in APAC and overseas, are adding to this pressure. APAC ESG policies have doubled in the past five years, translating into ESG disclosures across most Asia-Pacific markets. Therefore, more CEOs are imagining their organisations toward concrete and practical ESG measures that can both help supply chain resilience and improve reputational impact.
Despite the ESG focus, only a minority (13%) of APAC CEOs see ESG as a primary driver for future M&A activity, indicating a reliance instead on in-house teams to strengthen their ESG capabilities.
EY suggests APAC companies can accelerate their progress by acquiring the ESG skills they need to fill the gaps in their current capabilities and should also consider strategic acquisitions that help attain more green capabilities in manufacturing to reduce their carbon footprint so they can gain carbon credits rather than having to buy carbon offsets.