Cisco to fast-track Japan's digital transformation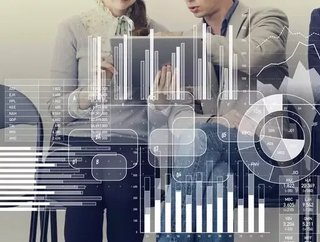 With the aim of building a digitally inclusive society and future workforce, Japan's government partners with Cisco on mass-scale digitisation project...
Cisco and Japan's government to collaborate on mass-scale digitisation projects to build a digitally inclusive society and a workforce of the future
World-leading tech company Cisco and the government of Japan have jointly unveiled a collaboration framework through Cisco's Country Digital Acceleration (CDA) Program to drive mass-scale digitisation across what is the world's third-largest economy. 
Building an inclusive future, boosting economic growth
With the aim of supporting Japan's Society 5.0 vision –a digital agenda that aim s to stimulate the country's economic growth, enhance quality of life, and create a digitally inclusive society – Cisco's CDA Program will help "bring to life key initiatives that will help build an inclusive future for all and further propel Japan into the digital age', Guy Diedrich, VP at Cisco said during the virtual unveiling of the collaboration. 
According to Ichiro Nakagawa, Head of Japan at Cisco, while the Japanese Government has already laid the foundation for future growth by accelerating its digital policy and agenda and the Society 5.0 vision, for the country to succeed, it needs "structural innovation, infrastructure development, wide-spread adoption and use of cutting-edge technologies, as well as training and development of next-generation of IT workforce".
And this is where world-leading tech company Cisco can help turn this vision into reality. With expertise and experience in collaborating with national, state, and local governments in 40 countries worldwide to accelerate their national digitalisation agendas, including in areas such as IT talent development, network security, industry, government, education, and healthcare, Cisco has proven the perfect partner for Japan. 
"This direction is exactly what we are aiming for," commented Japan's Minister of State for Digital Transformation, Takuya Hirai. 
What will the Japan CDA Program achieve?
So, what exactly will the Japan CDA programme look like? And what will it deliver? In partnership with industry, academia and government, Cisco will help to accelerate various initiatives with a specific focus on the following:
Secure Public Infrastructure To support the development of secure network platforms for Government and Critical Social Infrastructure, as well as build a cybersecurity HR development program to train people and fill the country's shortage of cybersecurity talent. 
Advance Digital Schools To advance the digitization of education and help bridge the digital divide that currently exists in Japan, in terms of equity of access to online resources. The goal, closely aligned with the GIGA School Initiative, is to ensure each student has access to one digital device and high-speed broadband internet. 
Advanced Remote Work To work alongside enterprises, including SMEs, to help them adapt to the shifting work landscape, triggered largely by the pandemic. With a more widely distributed workforce the new norm, the right collaboration tools and cybersecurity infrastructure is important. 
COVID-19 Response and Digital Healthcare To help private, public, and not-for-profit sector organisations accelerate their transition to remote functionality in order to continue operations, and a focus on Digital Healthcare.
Supply Chain To co-innovate alongside Japanese companies in AI, IoT, Data Analytics, Edge Computing, to help businesses improve productivity, accelerate innovation, offer better customer experiences, and improve competitiveness.
Regulatory Reform and Digital Society To work with regulatory authorities and advise on ways to promote a digital society while also being safety, environmentally and security conscious. 
5G Infrastructure To consult and collaborate with different stakeholders to build the underlying core infrastructure required to roll out 5G networks across Japan, which will further accelerate innovation, improve business outcomes and enhance customer experiences.