Bain opens first Vietnam office amid digitalisation demand
Vietnam is undergoing rapid digital transformation
With a fast-growing economy and ambitious goals for its digital economy, Vietnam is undergoing rapid change – which is why Bain is opening its first office
There is little doubt in the vast potential of digitalisation in the Southeast Asia region.
A young and digital-savvy population, rising internet penetration and increased urbanisation and mobility is spurring fast development of the digital economy in the region – which is expected to grow 6% annually reaching US$1 trillion by 2030, according to a recent report by Google, Temasek and Bain.
Little surprise then to see global management consulting firm Bain & Company expand its footprint regionally – with the opening of a first-ever office in Vietnam.
While Bain has had a presence in Southeast Asia for 30 years ago, with a Singapore office landing in 1993 – and offices opening in Bangkok, Kuala Lumpur (2010) and Jakarta (2013) – more recent years has seen the consultancy up the ante on teams on the ground.
Bain, which serves more than 60% of the Fortune 500 globally, committed to the Philippines last year with a debut office in Manila, and has now opened its first office in Vietnam, located in Ho Chi Minh City.
While the group has served corporates in Vietnam over the past two decades, the new office marks the establishment of a physical presence and a commitment to the country.
"Establishing a strong local presence with senior leadership and local consulting teams is in line with our aspiration to be closer to our clients and to support them going forward," says Andrea Campagnoli, Founding Partner of the Bain Vietnam office and co-head of Bain's technology private equity practice for APAC.
Vietnam undergoing rapid digital transformation
Recognising Vietnam as one of "the most vibrant and fastest growing economies in Southeast Asia", this latest move underscores Bain's commitment to supporting change-oriented executives in redefining their industry.
There is no denying Vietnam's digital transformation efforts.
Recent research by DBS Bank found Vietnam ranked second among 22 markets in terms of digital transformation – with Vietnamese companies ranking higher (68%) than the global average (64%) in taking a strategic, consistent or radical approach to digitalisation.
The country has ambitious plans to become a high-income economy by 2045 and in 2020, announced a national strategy with the aim to increase the digital economy's share of GDP from 14% now to 20% by 2025.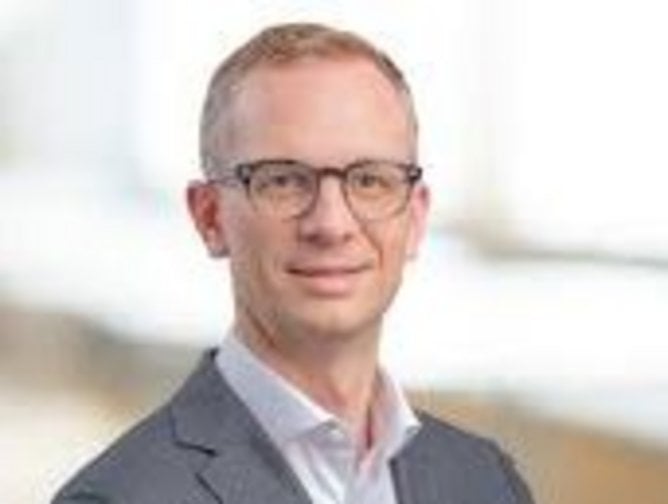 Andrea Campagnoli, Founding Partner of the Bain Vietnam
Tapping into this, Bain is looking to apply its deep understanding of the country's most critical business issues to help clients achieve radical results – from supporting the transition to net zero to leveraging Generative AI and Industry 4.0 solutions to deliver efficiency and a competitive advantage.
Recently, Bain formed a service alliance with OpenAI to embed artificial intelligence into clients' operations and locally in Vietnam, has signed an agreement with FPT Digital – adding the regionally renowned company to its bench of partners.
This collaboration will enable Bain to support digital transformation efforts across multiple business sectors and industries.
******
For more business insights, check out the latest edition of Business Chief Middle East & Africa and be sure to follow us on LinkedIn and Twitter.
You may also be interested in the Business Chief US website.
Please also check out our upcoming event – Procurement & Supply Chain LIVE in London on September 26-27, 2023.
BizClik is a global provider of B2B digital media platforms that cover executive communities for CEOs, CFOs and CMOs, as well as leaders in Sustainability, Procurement & Supply Chain, Technology & AI, Cyber, FinTech & InsurTech. We also cover industries including Manufacturing, Mining, Energy, EV, Construction, Healthcare and Food & Drink.
BizClik, based in London, Dubai and New York, offers services such as content creation, advertising and sponsorship solutions, webinars and events.