Electric dream of Vietnam's richest man leads to $27bn SPAC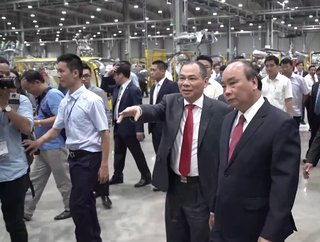 Phạm Nhat Vuong showing Vietnam's former President Nguyen Xuan Phuc around the VinFast plant in 2019
Founded by Vietnam's richest man, VinFast is set to go public in the US via a merger with Lawrence Ho's Black Spade, as the EV maker looks to take on Tesla
Vietnamese EV maker VinFast is going public in the U.S. via a SPAC.
The SPAC merger with Hong Kong-based blank-check company Black Spade, owned by casino tycoon Lawrence Ho, is expected to deliver an enterprise value of US$27 billion and equity value of US$23 billion.
The move, which marks the third largest such transaction in history, has raised alarm bells, however. Not just because the company's US$27bn valuation is 42 times its 2022 sales, but because SPACs and especially EV SPACs haven't had a good run in the past.
Considered a quick route to the stock market, and popular with auto technology firms (think Microvast, Faraday Future, Nikola Corp), the valuation of merged firms often falls in the months after listing.
Remember Lucid Motors? The luxury EV maker went public via a SPAC merger in 2021, with a valuation of US$24 billion, but has since had a tough time becoming a real, profitable, competitive automaker.
The good news for VinFast is that the company is already turning a profit, reaching revenue in 2022 of US$631 million (down 6.9% on 2021) and securing 55,000 orders globally with the capacity to churn out 300,000 EVs per year.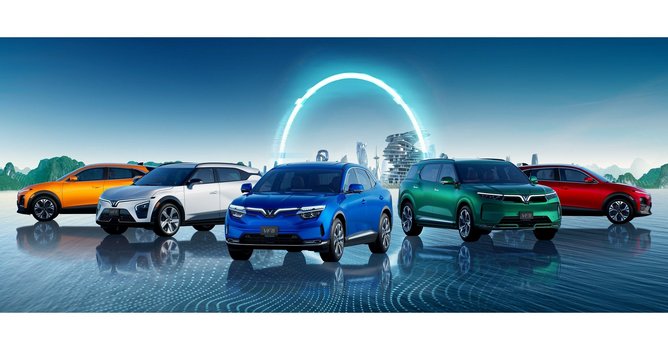 Vietnam's only automaker, all-electric VinFast is going public in the U.S.
Taking Vietnam's only automaker global
VinFast is heavily backed by Vietnam's richest man, Pham Nhat Vuong, who founded the carmaker in 2017 as a unit of Vingroup – one of the largest conglomerates in the country.
With a net worth of US$4.4 billion, according to Forbes, Pham has long held electric ambitions – to first launch Vietnam's only automaker, and then to conquer the global automobile market.
And he is certainly throwing money at it, last month plunging US$2.5 billion into VinFast, following prior investment by Vingroup of US$5.4 billion – in a bid to take the carmaker global.
First, to the U.S., where all EV car sales are expected to reach over 1.5 million this year, with a growth of 12%; and then to Europe, the world's second-largest EV market after China, where more than one in every five cars sold last year was electric. The IEA estimates worldwide EV sales to reach almost 14 million this year.
Pham's US electric dreams are already underway, with VinFast selling vehicles, (eight SUVs) in California since the start of the year. He is also building a US$6.5 billion car plant in North Carolina, which is expected to roll out 150,000 vehicles a year once operational in 2025.
This is on top of the 300,000 vehicles a year that can be produced in Vietnam, at the company's manufacturing facility at Hai Phong. Rolling off the all-electric line are sedans, SUVs, scooters, and even an electric bus.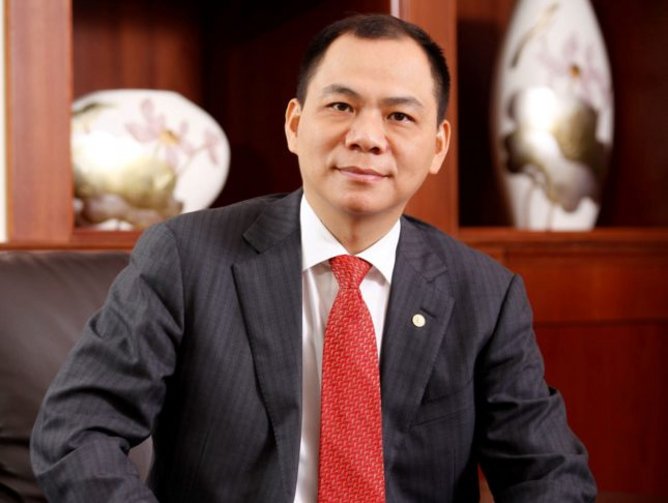 Vietnam's richest man, Pham Nhat Vuong, founded VinFast in 2017
The VinFast journey: six years in the making
Established six years ago with its state-of-the-art 335-hectare manufacturing complex in the Vietnamese northern port city of Hai Phong, within a year VinFast had showcased its debut car, the LUX SA2.0 sedan, at the Paris Motor Show in 2018.
And within two years, launched three car models and three scooters, and delivered its first vehicles to customers in Vietnam – with all three cars becoming bestsellers in their segments. Vietnam's very first e-bus rolled off VinFast's production line in 2021, along with three new smart EVs.
While production initially included EVs and gas-powered cars, Pham called a halt to making internal combustion engine cars at the end of 2021, preferring to take the all-electric route.
In the production of its cars, the company works with major players, from battery makers CATL and Samsung SDI, to leaders in smart tech like Google, Nvidia and Qualcomm. As well as supplying VinFast with batteries, CATL is working the EV maker on battery innovation, to give VinFast rapid access to the global market.
Following the launch of global showrooms in the US, Canada, and Europe, VinFast is now powering ahead with a US stock listing and factory.
How did Pham Nhat Vuong make his fortune?
Pham's entrepreneurial roots stretch back to his youth in Eastern Europe, where, after studying in Russia, he launched an instant noodle business in the Ukraine.
Returning to Vietnam in the 90s, Pham continued his entrepreneurial journey building what is now the country's largest conglomerate. Vingroup, which Pham chairs, has interests in real estate, retail and healthcare with business units including property developer Vinhomes and smartphone maker Vinsmart.
While Pham continues to be the richest man in Vietnam, one of six billionaires in the country, his net worth sank 35% in the last nine months of 2022 thanks to a plunging stock market, with Vingroup's share price falling by half.