Top 10 VC funding rounds in China in the first quarter 2021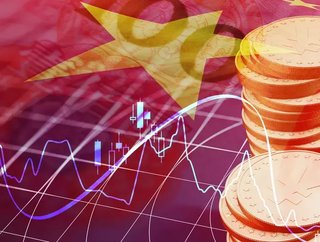 VC investment in China is strong and especially in AI and green technologies. Totalling nearly US$9bn, we outline the top 10 financings in Q1, 2021
While Asia Pacific's venture activity was impacted ahead of other regions worldwide due to the pandemic, VC activity in volume recovered quite quickly, with momentum building in Q1 2021 delivering a robust level of both financing volume and VC invested.
Unsurprisingly, China attracted the largest deals of the quarter.
"VC investment is tremendously strong in China, with a significant amount of dry powder available in the market. Investor interest is quite widespread, with many different industries and technologies attracting attention. AI has remained a very significant area of investment, particularly around embedded solutions, while non-fungible toke (NFT) is one area that is really starting to heat up." Egidio Zarrella, Partner, Clients and Innovation, KPMG China
During Q1 2021, China unveiled its 14th Five-year Plan, which is expected to guide China's economic and social development activities over the next five years. It includes a strong focus on making the country self-sufficient when it comes to scientific research and tech development. This plan is expected to drive investment in areas like semiconductors, chip manufacturing and green technologies.
Looking ahead to the current quarter, VC investment in China is expected to focus significantly on embedded technologies like AI in healthcare. Green technologies will likely also gain increasing investments given China's commitment to become Net Zero by 2060. Foodtech is also poised to gain some traction among investors, particularly in Hong Kong, where there is increasing interest in alternatives to traditional meat.
10: Hive Box Technology – US$400m
Company: Hive Box Technology
Type: Logistics
Financing: US$400m
The deal Shenzhen-based Hive Box raised US4400m in January in Series C funding with backers including All-Stars Investment, Asia Forge (Cayman), Redview Capital, Sequoia Capital China and Trubridge Partners, bringing its raised capital total to US$1.1bn in total equity funding.
The company Founded in 2015, smart locker company Hive Box is a self-service platform for express delivery companies and e-commerce logistics and operates a network of self-service package drop-off and pick-up stations in residential areas across China, so customers can store and pick up their packages anytime.
09: Horizon Robotics – US$400m
Company: Horizon Robotics
Type: Semiconductors
Financing: US$400m
The deal Beijing-based AI chip developer Horizon Robotics secured US$400m in a Series C2 funding round led by investors including Aspex Management, Baillie Gifford, China Securities, CloudAlpha Tech Fund, Contemporary Amperex Technology, CPE, Hermitage Asset Management, Neumann Advisors, Orix Capital Corporation, SDHS, YF Capital, Yuantai Investment Partners. It has now reached a total of US$1.3bn in funding with Sequoia Capital and Intel Capital also having previously invested.

The company Founded in 2015, and considered to be the Chinese rival to Nvidia, Horizon Robotics is a pioneer and global leader in edge-AI compute platform, developing artificial intelligence chips for robots and smart vehicles. The company recently signed a partnership with German auto-parts maker Continental AG to set up an intelligent driving joint venture and has also announced plans to launch a new Journey 5 chip that features computing power of 96 trillion operations per second, enabling Level 4 autonomy, the second highest level of autonomous driving capability according to the US Society of Automotive Engineers standards.
08: Miaoshou Doctor – US$463.5m
Company: Miaoshou Doctor
Type: Healthtech
Financing: US$463.5m
The deal In February, remote healthcare provider Miaoshou Doctor secured US$463.5m in Series E funding, jointly led by Sequoia Capital China and Tencent, and included Qiming Venture Partners, Index Capital, INCE Capital, CITIC Securities.
The company Founded in 2015, Miaoshou Doctor is a one-stop platform with four business segments including Miaoshou.net, Yuanxin Medical Technology, Yuanxin Pharmacy and Yuanxin Insurance and 200 online and offline hospitals. It has more than 1.3m registered doctors with an average daily visit of 7m times and has built more than 200 online and offline hospitals covering 80 large cities. The parent company of Miaoshou Doctor, Beijing Yuanxin Technology Co., is said to be considering a Hong Kong IPO.
07: Momenta – US$500m
Company: Momenta
Type: AI & ML
Financing: US$500m
The deal Hailed as one of the most funded driving companies in China, five-year-old Chinese autonomous driving startup Momenta secured Series E funding of US$500m in March. The round was led by Chinese state-backed automaker SAIC Motor, Toyota and Bosch, as well as Temasek, Jack Ma's Yunfeng Capital, Mercedes-Benz AG, Xiaomi founder Lei Jun's Shunwei Capital, Tencent, Cathay Capital.
The company Founded in 2016 by a former scientist at Microsoft Research, Xudong Cao, Momenta describes itself as the 'brain' for autonomous vehicles and says it sues 'deep learning algorithms' to make driving safer and more efficient. Momenta sells semi-automated driving software to carmakers and by the end of 2021, it is expected that many customers will start mass-producing mid-to-high-end cars equipped with Momenta's software. The company announced a partnership with Toyota last year to develop HD mapping technology.
06: SVOLT Energy Technology – US$541.4m
Company: SVOLT Energy Technology
Type: Energy storage
Financing: US$541.4m
The deal A Chinese developer of electric vehicle batteries and energy storage solutions, SVOLT secured US$541.4m in a series A round of financing in February, with Bank of China Group Investment co-leading the round with asset manager CMS-SDIC Fund Management. The company has since been in further talks to raise up to US$770m with intentions to go public on Shanghai's Nasdaq-like STAR board in 2022.
The company A spin-off of Chinese car manufacturer Great Wall Motors that launched in 2018, SVOLT is an alternative battery solutions provider that offers tailor-made solutions at the battery cell, module and high-voltage storage system level as well as corresponding software and aims to have a global production capacity of battery cells of around 200 gigawatt hours in 2025. With two factories in China, one being built in Germany, and a recent acquisition of a factory to make cylindrical battery cells for mobility businesses such as electric bikes. It recently became the first company to begin commercialisation of lithium-ion batteries utilising safety technology from Soteria Battery Innovation Group, technology that eliminates the root cause of thermal runaway and dramatically improves battery safety.
05: Leapmotor – US$662,35m
Company: Leapmotor
Type: Automotive
Financing: US$662,35m
The deal Electric vehicle startup Leapmotor secured US$662,35 million in funding in Series B round in 2015 with backers including SDIC Fund Management, Yonghua Capital, Zju Jiuzhi Investment Management. This brings Leapmotor's raised total to US$1.1bn with Sequoia Capital China and CRRC having also previously invested. The company is preparing to go public on the Shanghai Stock Exchange Star Market in late 2021.
The company Founded in 2015 in Hangzhou, Leapmotor engages in the design, R&D and manufacturing of intelligent electric vehicles, and the development of intelligent driving technologies, electric motors, electronic control units, battery system and cloud-based internet of Vehicles (IoV) solutions. It has developed three models of its EVs: C11, To3 and So1 and recorded 11,391 cars in gross sales volume last year.
04: JD Property – US$700m
Company: JD Property
Type: Real estate tech
Financing: US$700m
The deal A subsidiary of JD.com, JD Property secured Series A capital of US$700 mid-March with co-lead investors including Hillhouse Capital and Warburg Pincus.
The company Focusing on infrastructure asset management and comprehensive property services, The infrastructure asset management arm of e-commerce giant JD.com, JD Property provides integrated solutions for modernised high standard warehousing, intelligent industrial parks, intelligent datacenters for various industries. JD Property launched its first logistics properties development fund with US$462.4m of assets under management at the end of 2020 with investors in the fund including Abu Dhabi's Mubadala Investment Company.
03: 4Paradigm – US$700m
Company: 4Paradigm
Type: Software development
Financing: US$700m
The deal Enterprise AI solutions company raised US$700m in a Series D funding round with many backers including Boy Capital, China Development Bank, China Jianyin Investment, China Reform Holdings, China Decurities, CPE, FountainVest Partners, Goldman Sachs, Haitong Securities, HOPU Investment Management Company, Jinyi Capital, Mubadala Investment Company, Primavera Capital Group and Sequoia Capital China. This brings its total equity funding raised to US$1.1bn.
The company Founded in 2014, 4Paradigm is an AI tech firm that helps enterprises improve work efficiency while reducing risk and achieving greater commercial value. The company provides artificial intelligence technology and services, helping financial firms to detect fraud, improve efficiency, reduce risk, and market to customers more effectively based on online habits.
02: Lalamove – US$1.5bn
Company: Lalamove
Type: Logistics
Financing: US$1.5bn
The deal Hong Kong-based on-demand logistics startup Lalamove closed a US$515m Series E funding round in December 2020, before raising US$1.5bn in Series F round finance in January 2021, with a valuation of US$10bn. Investors in the round included Boyu Capital, D1 Capital Partners, Hillhouse Capital Group, Sequoia Capital China, Tiger Fund, Vitruvian Partners.
The company Founded in 2013 by Stanford graduate Chow Shing Yuk and two others, Lalamove is a logistics company that offers on-demand and same-day delivery services in a similar way to ride-hailing apps like Didi. It covers more than 130 cities in mainland China and is also present in Hong Kong, Taiwan, Vietnam, Indonesia, Malaysia, Singapore, the Philippines and Thailand and is expanding further into Southeast Asia and India. Lalamove claims to have registered 3 million drivers to date and served more than 28 million users across all cities, and employs 4,000 people. Recently, Lalamove has launched a new energy truck manufacturing project with the aim of creating a closed-loop of logistics chain and the 'digital intelligentisation' of trucks.
01: Xingsheng Selected – US$3bn 
Company: Xingsheng Selected
Type: Retail
Financing: US$700m
The deal Following US$700m capital injection from JD.com in 2020, Xingsheng Selected secured a funding round in January 2021 led by Tencent and Primavera Capital in a US$3bn valuation with rumours of an IPO coming in 2021.

The company Headquartered in central China's Hunan province, in Changsha, Chinese community group buying organisation Xingsheng Selected is the parent company of three-year-old Chinese online grocery startup Xingshen Youxuan, an online group buying platform that lets community groups in neighbourhoods or districts save money by coordinating bulk orders of fresh food and other necessities. It operates in 13 provinces in China, covering more than. 6,000 counties and over 30,000 towns, delivering 8 million daily orders and with a gross merchandise value of US$6.18bn in 2020. It counts KKR & Co., Sequoia Capital, Tencent, Tiger Global Management and Temasek Holdings among its existing backers.