Meet the company: EV Nio to list in Hong Kong, enter Europe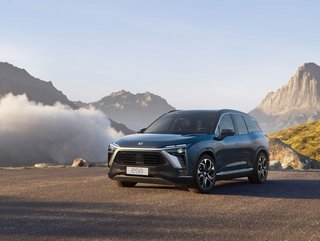 US-listed Chinese EV maker Nio announces plans to list in Hong Kong and Singapore, as regulatory risks grow, expand into Europe, and launch smartphones
Chinese electric vehicle startup Nio has announced plans to list both in Hong Kong and Singapore, despite already being listed in the US. This move comes as regulatory risks grow both in the US and China for Chinese companies listed in New York.
Chinese companies like Nio are increasingly at risk of delisting from New York exchanges as Washington wants to reduce US investors' exposure to businesses that don't comply with US audit checks, while Beijing has tightened its control of Chinese businesses' ability to raise capital overseas introducing new data and compliance rules. Nio follows Chinese ride-hailing company Didi's lead, which at the end of last year announced plans to delist from New York and pursue a Hong Kong listing.
The Chinese EV startup, which first went public in New York in 2018 raising US$1bn from the sale of 160 million shares, won't be raising new funds or issuing new shares in either the Hong Kong or Singapore listings, but will instead be "listing by way of introduction" meaning a slice of existing shares will be available for trading in Hong Kong and Singapore.
And while the US$39bn Nio is already leading in the Chinese market, as one of three major Chinese EV companies (along with New York-listed Xpeng Motors and Li Auto) it has its sights set on markets beyond China with plans to expand into Europe this year and to more than 25 countries globally by 2025.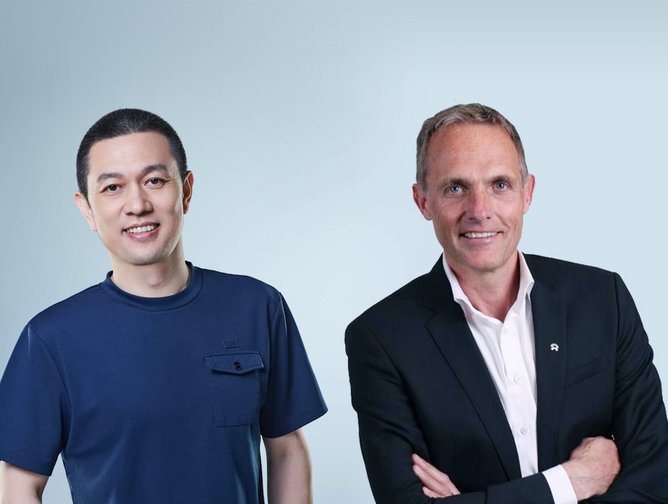 How Nio made its mark
So, how did this EV startup, dubbed the Tesla of China, get to this point?
Co-founded in Shanghai in 2014 by serial entrepreneur William Li, Lihong Qin (president) and Jack Cheng (left in 2019), Nio began life – like one of its US rivals, Rivian – designing and manufacturing EV supercars, initially unveiling a quad-motor supercar, the EP9, which pulled off 0-60mph in 2.7 seconds, making it the world's fastest electric car, and cost US$2.67m.
Li soon realised that the sport utility vehicle (SUV) space was the place to be for electric in China and now has three SUVs under its electric belt, including the seven-seater flagship ES8, and two coupes.
What sets Nio apart from the EV crowd is not the style of the car, but the innovation that drives it. First up is Nio's subscription purchasing model that aims to simplify ownership by taking away the risks of owning the battery part of the vehicle. Instead, you lease it. Secondly, Nio's innovative battery swap-out service (BaaS, or Battery as a Service) which delivers the fastest charging around.
Rather than delivering fixed batteries within its cars, as is the case with Tesla, Rivian, Li Auto, and others, Nio uses BaaS, meaning customers can boost their battery from empty to 100% in under 10 minutes using swappable batteries at one of its 170 battery swap stations in 76 cities across China. Alternatively, they can charge at a public charging point.
Not only is BaaS faster, but it means Chinese customers don't have to worry about having a charging point at home. And it gives Nio the ability to replace the battery with newer, more advanced batteries as the technology advances.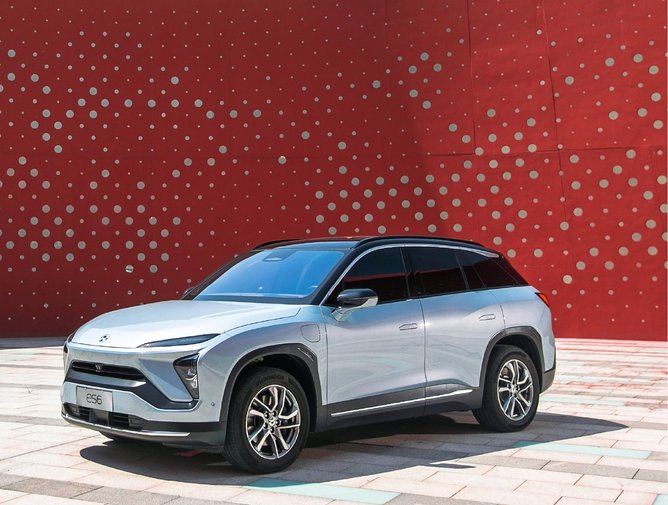 Rocky road to success for Nio
The Tencent-backed company has delivered more than 176,000 vehicles in China, as of 28 February 2022, after selling more than 91,429 in 2021 alone, more than double the previous year (2020); and has undertaken more than 800,000 battery swaps. And to help push adoption, Nio says it has been accelerating the deployment of its power network, having built 836 power swap stations, 3,766 power chargers and 3,6567 destination chargers, as of January 31, 2022.
The road to success hasn't been without its challenges, however, with Nio almost collapsing in 2019, following reduced government subsidies, faulty battery packs, a cancelled factory, and layoffs, left it teetering on the edge.
This meant Nio began 2020 in a bad place, with less than US$300m in the bank and losing money faster than it was making it. Over the course of 2020, its stock price increased 1000% to US$50 a share thanks to a US$1bn injection from the Chinese government, part of the country's bid to become a global green superpower. China has pledged that 25% of car sales by 2025 must be new energy vehicles, and in 2021, sales of new-energy vehicles witnessed a jump of 169% year on year.
Last year saw the startup narrow its net loss by 20% to US$131.9m in the third quarter of 2021, while revenue soared 117% to US$1.6bn.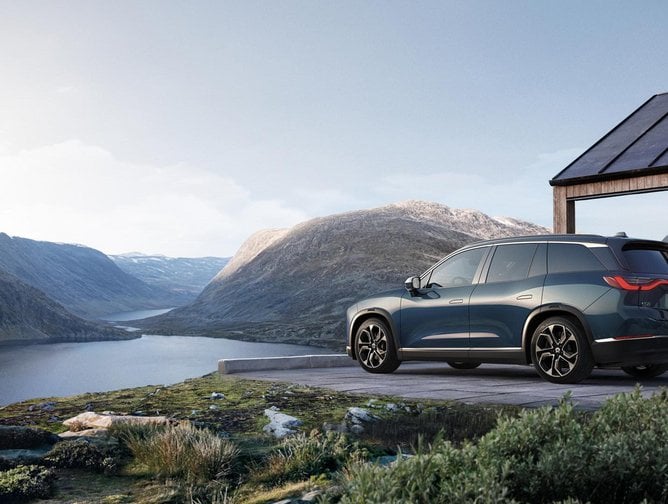 Nio revs up for expansion and new products
And expectations are that revenues will continue to soar, as the electrification of cars accelerates, and as Nio rolls out production of its cars and batteries, expands its battery swap stations across China, and rolls out its cars and infrastructure across Europe and ultimately worldwide.
With plans to expand its presence to more than 25 countries and regions worldwide by 2025, Nio entered the Norwegian market with its complete charging infrastructure last year, and plans to launch in Germany, the Netherlands, Sweden and Denmark this year. At the beginning of 2022, Nio hired Volvo manager Ralph Kranz as General Manager Germany. The startup is also gearing up to make a run at the US market and give Tesla and Ford a run for their money.
Recently stating that he was "confident about the road ahead", Li said that in 2022, "we will continue to double down on product and technology development, accelerate the deployment of our service network, and enter more markets globally".
But it's not just electric cars Nio is eyeing as part of its future, with industry rumours swirling about its plans to build smartphones. This comes as smartphone firms like Apple, Huawei and Xiaomi all announced plans last year to develop electric vehicles.