Attract and retain talent with flexible working and benefits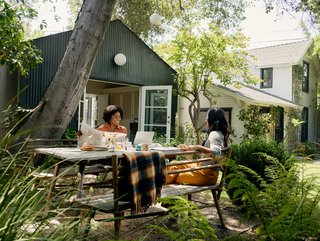 From office shut-downs and extra days off, to shorter weeks and work-from-anywhere policies, flexibility is the work perk must-have for summer – and beyond
With the arrival this year of the first proper summer since the onset of the pandemic, any HR exec worth their human capital salt is dishing up big on benefits – offering employees everything from unlimited holidays, to shorter work weeks, to work-from-anywhere policies.
Grant Thornton, PwC and Kellogg's have all unveiled new summer time-off policies; while Airbnb, Deloitte, KPMG and Yahoo are giving employees the opportunity to work from anywhere.
In a recent letter to Airbnb employees, introducing a work-from-anywhere policy for the "vast majority" of staff, CEO Brian Chesky declared that remote working and flexibility would "become the predominant way that we all work 10 years from now".
And even the most hardened employers – those who were until recently demanding all workers return full-time to the office – are jumping on the flexible work-perk bandwagon.
Here's looking at you Goldman Sachs, whose CEO David Solomon had until recently repeatedly insisted that employees return to the office full-time; but has since told its most senior bankers they can take as much holiday as they want so they can 'rest and re-charge'.
This sentiment to 're-charge' after what has been a particularly long and difficult few years is popular among forward-thinking firms, as they look to reward and incentivise workers with more holidays and WFH allowances.
In fact, for employers, this work perk might just be the secret sauce needed to tackle the growing rate of employee burnout, and attract and retain employees amid tight labour market conditions and the Great Resignation.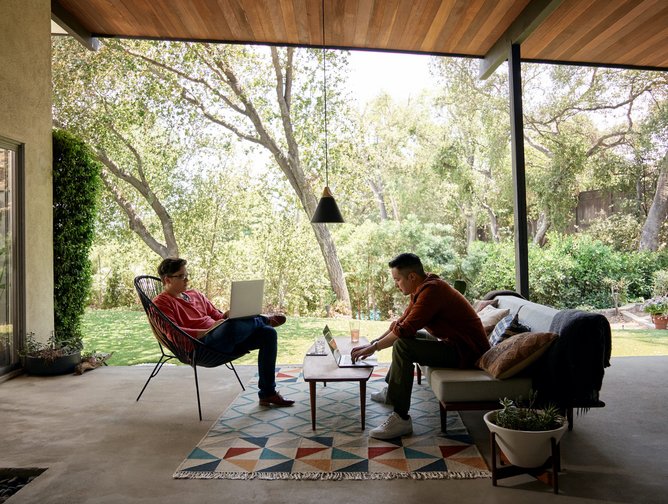 Life-work balance is the goal for employees, and employers
The roll-out of such summer work perks comes as pressure mounts for employees to return to the office post-pandemic.
In the UK, Prime Minister Boris Johnson has insisted people are more productive in the office, while leading businessman Alan Sugar has derided shorter summer working hours a joke. In the US, New York City Mayor Eric Adams has been on a dogged mission to bring office workers back to the city, and Wall Street giants JPMorgan Chase and Morgan Stanley continue to take hard-line stances on bringing employees back to the offices.
But workers, it seems, are playing hard ball. Having enjoyed flexibility for the last two years, they are not only putting their health and happiness first – with 53% of global workers more likely to prioritise wellbeing over work than before the pandemic, reports Microsoft's 2022 Work Trend Index – but they are reaping the benefits of a better work-life balance.
For the first time in seven years, work-life balance trumped salary as the main thing prospective employees look for in a job, with 65% ranking it as most important, Randstad research reveals. In Singapore, from July to December 2021, 64% of employees who switched employers or careers cited work-life balance as the main driver in searching for new jobs.
Life-work balance is the employee goal du jour, especially for women and younger generations, who are generally considered to be more driven by purpose, and want flexibility. And bolstered by a strong jobs market and new priorities, employees are empowered, and increasingly vocal in their quest for an optimal work-life blend.
Inflexible employers could lead to a 'flexidus'
And if they don't get one, they will leave for a better opportunity. Dubbed 'flexidus', new research from LinkedIn has shed light on employee sentiment – and it's not looking good for employers.
While the majority of businesses (80% in the UK, 97% in the UAE and Saudi,) have improved their flexible working offer since the pandemic, and around three-quarters of firms believe their employees are largely satisfied with it, a staggering 70% of those surveyed in Saudi Arabia and the UAE, and 55% of women globally, say they are considering leaving their job due to lack of flexibility.
In Australia, more than two in three women say they want more flexibility, and globally, 71% want increased annual leave allowance, and 68% a four-day working week.
"The pandemic has brought a revolution in flexible working," says Ngaire Moyes, VP of Communications and brand. "And now many professionals, particularly women, rightly, don't want to go back to the way things were as it has improved their lives in untold ways."
And with the current war on talent and Great Resignation raging on – four million workers left their jobs in April 2022 in the US alone, to seek out higher salaries and more flexibility, according to the Labor Department – firms are having to up their flexibility work perks to attract and retain the best talent.
Zurich UK is a case in point. The insurer has seen applications from women for senior roles soar by 19.3% after including flexible working options in its job adverts, attracting double the number of applications from both genders for every role since the change.
According to Steve Collinson, head of HR at Zurich, "workers want a new deal and there's a danger that businesses that don't get on board won't be able to compete for the best and brightest minds".

Flexible benefits – no one size fits all
That's the thinking perhaps behind Goldman Sachs' introduction of unlimited vacation for senior execs, as it looks to stem attrition and attract top performers. The bank has been haemorrhaging executives of late, among them Goldman's top lawyer, one of its head of asset management, one of its few Black female partners, and the head of its consumer banking business.
While unlimited vacation policy is nothing new (IBM was one of the first big businesses to introduce it in 2007), it's a benefit that has picked up pace during the pandemic, with 20% of employers saying at least some of their employees were offered unlimited time off in 2021, up from 14% in 2018, reports Mercer.
Netflix, LinkedIn, GitHub and Kickstarter all offer unlimited vacation time, with LinkedIn's former global talent lead, Pat Wadors, once saying it gives workers "the ability to better meet their personal needs, which will then allow them to bring their best self to work".
It's a view held by many executives, including Twitter CEO Parag Agrawal, who recently wrote in a letter to employees that "wherever you feel most productive and creative is where you will work, and that includes working from home full-time forever".
While Twitter isn't giving workers unlimited vacation time, it is letting workers choose how and where they wish to work, totally remote if it suits them, in an acknowledgment that no one size fits all.
Similarly, accounting giant Grant Thornton believes benefits today mean varied and flexible offerings that change depending on where people are in their lives, and what they are experiencing. The Chicago-based firm delivers a roster of benefits that include flexible time off as needed, along with flexible work arrangements such as reduced-worked schedules, compressed work weeks and flexible days, regardless of level.
To further boost its flexi offer, Grant Thornton recently introduced additional summer benefits giving US-based colleagues a shorter week during summer (half-day Fridays from June 3 to August 26) and extended weekends (Memorial Day, Independence Day and Labour Day will all be four-day weekends) – all part of the firm's mission to ensure employee wellbeing, which it believes will cultivate better-supported, happier professionals who can continue meeting clients' ever-evolving needs.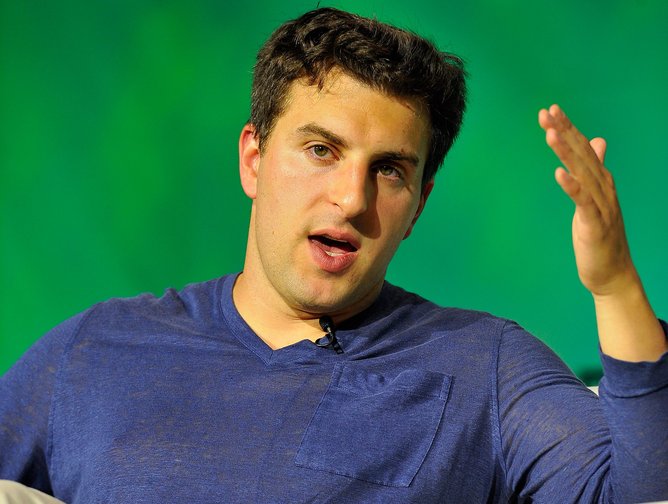 Brian Chesky of Airbnb
Improved employee wellbeing leads to increased productivity

The narrative is similar at Big Four firms PwC, KPMG and Deloitte, all of whom have introduced extra employee paid leave in the lead-up to summer.

Deloitte has said its 22,000 employees will now be able to choose when to take UK public holidays, on dates that are most meaningful to them. Acknowledging that everyone is different, Deloitte's aim is to cultivate wellbeing and inclusivity.

PwC has announced plans to shut its US and Mexico offices for two weeks a year, including a week in July, to help employees recharge. This is in addition to paid vacation days of 3-4 weeks annually, and is part of PwC's US$2.4bn investment in benefits and wellbeing (My+ employee experience program), as the consultancy competes with parallel suitors in industries like fintech, health-tech and clean-tech to hire top talent.

PwC's Canadian counterpart has also opted to give workers five extra paid days off over summer as five long weekends; and in the UK, has committed to re-introducing summer working hours, first trialled last year. From June 1 to September 1, PwC's people will be able to condense their working week to finish Friday lunchtimes.

Kevin Ellis, Senior Partner at PwC UK said the decision to introduce summer working hours this year came on the back of last year's pilot scheme in which "positive impact on wellbeing surpassed expectations".

In fact, nearly three-quarters of PwC employees said the new summer hours positively impacted their general wellbeing to a great extent, with the greatest benefits to spend more time with family and friends (74%) and focus on wellbeing (71%).

The same is true at Kellogg's UK. The food manufacturer, which has offered its 420 workers the chance to finish work at midday on a Friday in summer for the last 19 years, has found that its now well-trodden summer hours policy "massively improves motivation" and "boosts productivity".

While the question of whether remote/hybrid working and/or extra vacation days leads to productivity increases is one for individual companies to answer, global surveys suggest many industries have seen a rise in productivity.

Research from CIPD found that 90% of employees consider flexible working to be a key motivator to their productivity at work, even more than financial incentives (77%), while a Stanford University study of 16,000 workers over nine months found that working from home, or anywhere else, increased productivity by 13%, with attrition rates cut by 50%.

And companies including Splunk, Affirm, and Microsoft have all reported a large spike in productivity.

Work from anywhere – the future looks nomadic
In a further move to empower, motivate and retain employees, smart companies are introducing work-from-anywhere (WFA) arrangements, some for limited periods of time, others permanently, encouraging staff to take more holidays.
Though not yet the norm, according to data from FlexJobs, with 95% of remote jobs requiring employees to be based in a specific location, WFA is on the up.
Google lets its people work from any location four weeks a year, ideal for those who want a hybrid holiday, while PwC is permitting staff in eight countries to work remotely for up to eight weeks; and from July 2022 onwards, PwC US professionals will be allowed to work overseas for up to 20 days per year.
In a similar move, KPMG Canada has unveiled its 'Roam' remote work and travel program, allowing partners and employees to work outside their home province for up to eight weeks, including up to four weeks outside of Canada; while Deloitte and KPMG Australia now permit extended overseas working holidays.
And Yahoo Japan – which has been offering workers remote work since 2014 – recently doubled down on flexible perks, telling its 8,000 employees they can do their jobs from anywhere in Japan, and the company would fork out for their flights to the office if they ever need to come in.
Then there are those companies who pay for your holiday, among them travel companies Expedia, Airbnb, TravelZoo and TripAdvisor and tech firms BambooHR, Moz and Evernote which offer reimbursements or coupons ranging from US$250 to US$3,000. While tech firm FullContact gives workers holiday allowance of up to US$7,500 per year and has a policy prohibiting staff from working while on vacation.
According to the company's VP of global HR, Michelle Warren, this perk not only "creates engagement, motivation for the work and energy around knowing that they can fully disconnect", but also helps the firm in the war for talent. FullContact has an 85% retention rate, which Warren says is "amazing during the Great Resignation and particularly in the tech industry".

Airbnb leading the way on work from home

Unsurprisingly, leading the charge on WFA is home-sharing giant Airbnb, which recently unveiled what it calls "the biggest change to Airbnb in a decade". Tripling down on its credo that the WFA phenomenon is here to stay, the company said staff could work from home, or anywhere else, consistently and permanently, including taking extended 'workations' – living and working abroad for up to 90 days at a time.
"This means you can move from San Francisco to Nashville, or from Paris to Lyon," Chesky said, adding that Airbnb was even "partnering with local governments" to make the visa process easier.
And the bonus? Employees remain on full pay, whatever option they choose, marking a world 'work perk' first – last year, Google, Microsoft, Meta and Twitter said they would pay employees less if they choose to move further away from the companies' Silicon Valley HQ.
Not only a perk for employees, WFA is being seen as massively beneficial for employers in today's war on talent, as companies are no longer limited by geographical boundaries and can access a bigger talent pool, ensuring they attract the best talent, and a more diverse talent pool – crucial both for a competitive advantage (gender diverse leadership teams deliver an 18% return on equity premium, reports McKinsey) and a big tick for ESG goals.
Confident that this new WFA culture introduced at Airbnb is the future of work, helping employers attract the best and most diverse talent while unlocking creativity and innovation, Chesky recently wrote in an open letter:

"We want to hire and retain the best people in the world… If we limited our talent pool to a commuting radius around our offices, we would be at a significant disadvantage. The best people live everywhere, not concentrated in one area. And by recruiting from a diverse set of communities, we will become a more diverse company."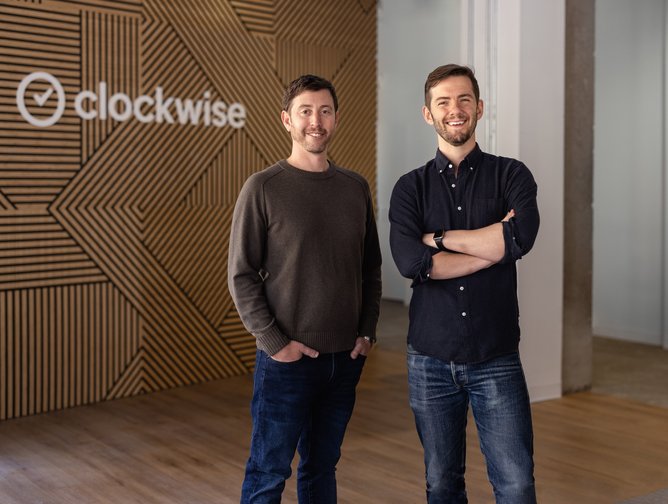 3 startups powering the future of work
anywell – improving wellness in the community
Described as a "new way to work remotely", anywell is an Israeli-based Workspace-as-a-Service platform helping firms transition to a hybrid work model by enabling employees to work from spaces in their local communities. With a market presence in Israel and New York, and plans to expand globally following a recent fund raise of US$10m, anywell has to date partnered with 200 hosts, from cafes to co-working spaces. With expenses covered by employers, workers can use choose a local venue to work from on any given day. "Employers who join anywell commit to not only putting their employees' wellness first, but also to supporting local businesses and giving back to the community," says Chemi Peres, founder of Pitango, investors of anywell.
Remi – building culture for remote teams
As remote/hybrid working sets in, team culture remains a challenge with employees often feeling disconnected, and less psychologically safe in their teams, which in turn leads to less productivity and higher turnover. This is where culture-building platform Remi comes in. Acting as a people experience manager, the Berlin-based platform, which has just raised €1.2m in funding, takes a proactive and intentional approach to culture building, curating and facilitating social interactions via team-building rituals and proactive nudges. Insights from interactions gives employers the chance to optimise cultural interventions in teams to improve belonging and connection.
Clockwise – avoiding employee burnout
Clockwise, a time management and smart calendar tool, has optimised calendars for some 10,000 organisations, including Netflix, Twitter, Coinbase, and Atlassian. The platform, which recently raised US$45m in funding, uses AI to help teams free up their workdays and avoid the challenges associated with remote and hybrid workplaces, like burnout. Clockwise optimises team's schedules to create more time, so workers "can feel present when working together and focused when working alone", says CEO Matt Martin.
DID YOU KNOW…? Employers offering flexible work arrangements can now shout about it, as they look to hire top talent. Flexa is a new platform that aggregates workplace benefits, including remote working and flexibility, giving employees complete transparency on employers before applying for a job. Used by 150 companies including Allianz, Farfetch and Paddle, the platform only features companies "who meet a certain standard of flexibility and who are willing to be upfront about what they offer", says Molly Johnson-Jones, co-founder.
Rise of unlimited time off work
Originally a perk offered by startups and tech companies, unlimited vacation policy, otherwise known as DTO (Discretionary Time Off) or unlimited PTO (Paid Time Off), is gaining traction, especially in the US, where workers take less vacation time than many of their counterparts worldwide.
LinkedIn said in 2015 that it shifted to unlimited PTO in a bid to give employees more flexibility and a sense of empowerment, while Airbnb is betting on a wider talent pool and increase in diversity. Some businesses have adopted the policy to encourage workers to take more vacation time, as a way to limit burnout and increase productivity.
The results of unlimited PTO appear as varied as the reasons. Talent consulting firm WilsonHCG, which unveiled its unlimited PTO program in 2020, has seen the number of vacation days employees take rise by 57%, while HR platform Namely found that employees with unlimited vacation plans take an average of only 13 days off per year, whereas traditional-plan employees average 15 days.

Regardless of results, the offer of unlimited PTO is considered a major perk by many, and is known to help in recruiting and retaining talented employees, and in increasing morale and reducing burnout. When asked what non-traditional perks and benefits interest employees, 80% said increased paid leave or paid time off, according to the 2021 US Employee Benefit Trends Study by MetLife.