Six of the best luxury hotels in Singapore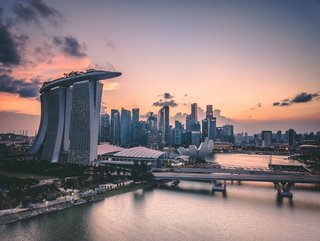 Business Chief has looked at six of the best luxury hotels in Singapore
Business Chief takes a look at six of the very best luxury hotels for those travelling for business or pleasure to the bustling city state of Singapore
If you're in search of some luxury accommodation where you can wind down after a long day, then Singapore is the place for you.
In fact, the city state's hotels offer so much more than simply a place to rest your head, with swanky shops, top-quality restaurants and rooftop pools in plentiful supply.
Here, Business Chief takes a look at six of the very best luxury hotels in Singapore.
Raffles
As the birthplace of the Singapore Sling cocktail, it's fair to say Raffles is the city state's most iconic hotel and has played host to countless famous faces over the years.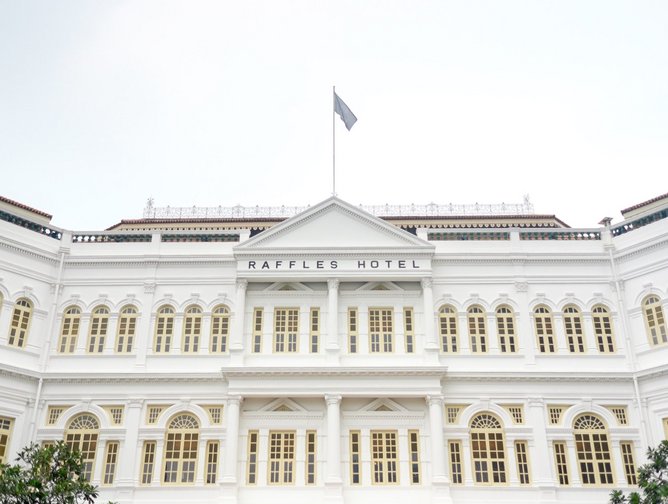 Raffles is one of the most iconic hotels in Singapore
Having undergone a pretty extensive restoration a few years ago, the 1887 has been modernised throughout but retains its heritage charm, with a highlight being the grand lobby with its antique grandfather clock.
Staying at Raffles you'll be just a 10-minute walk away from the Esplanade metro station and Funan shopping mall, while, within the hotel's four walls, enjoy the rooftop swimming pool, luxurious spa and prestigious shops at the Raffles Arcade.
If the kids are in tow, you can arrange baby-sitting via a 24-hour butler service included in the price for your room.
The Fullerton Hotel
Such is The Fullerton Hotel's importance in the context of Singapore that it was officially made a national monument in 2015.
This comes as little surprise given its magnificent neoclassical façade and position in the heart of the city, much of which is now dominated by sky-scraping structures.
Stay in the Fullerton or Palladian Suite and you'll be treated to stunning views of the Marina Bay and Singapore River, while the building offers a myriad of event venues for cocktail receptions, formal meetings or big celebrations.
The aforementioned central location means you're a short distance from Boat Quay, which is packed with restaurants and bars.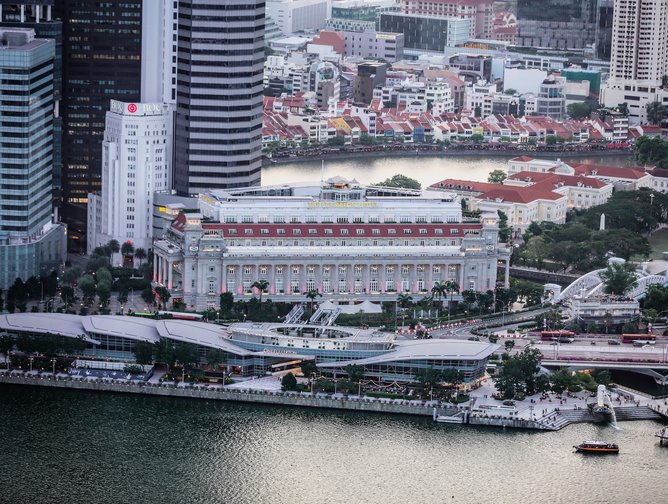 The Fullerton Hotel is based in the heart of Singapore
Shangri-La Hotel
The Shangri-La Hotel's peaceful setting makes it easy to forget you're just a few minutes' walk from the hustle and bustle of the city.
Billed as the only hotel sanctuary in Singapore, the Shangri-La is nestled within 15 beautiful acres of tropical landscaped gardens and offers various luxurious pampering experiences to sweeten the deal.
In between downtime, the business centre provides a plethora of amenities for executive guests including meeting rooms, laptops and a worldwide courier service.
When it comes to dining you'll be spoilt for choice, with options ranging from Italian and Chinese to Modern European and Japanese.

Capella
Situated on Sentosa Island, Capella offers more of a retreat experience when compared to many of Singapore's other big-name hotels.
Its Premier Garden, Seaview and Constellation Rooms offer tranquil views across either the majestic landscaped grounds or South China Sea, some of which can be enjoyed from private hot tubs on the expansive balconies.
Meanwhile, the Auriga spa – with nine treatment suites – was the first in Singapore to receive five-star status from the Forbes Travel Guide.
That's not to say there's nowhere for the executive traveller to get any work done. The hotel's business facilities include a host of elegant meeting and events spaces equipped with state-of-the-art technology.
The Clan Hotel
The Clan Hotel is situated in Cross Street which, in the 1800s, was a stepping stone for settlers looking to discover new opportunities in Singapore.
Today the street is equally as thriving, but has evolved as a part of the city's Central Business District where you'll find a lively entertainment scene.
The hotel itself is the definition of modern luxury, with a glorious sky pool and jacuzzi complementing a well-equipped sky gym to suit all your fitness needs.
Elsewhere, the Mahjong Room – capable of hosting up to 60 people – takes inspiration from the meeting halls of clan associations, where Singapore's immigrant communities would once gather. On offer is an upscale indoor space ideal for hosting meetings, social networking and corporate events.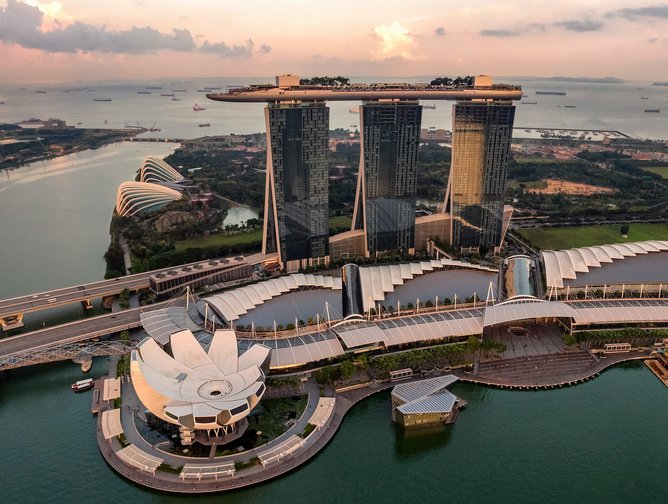 Marina Bay Sands' appearance makes it unmissable in Singapore
Marina Bay Sands
You can't really miss Marina Bay Sands, with its iconic trio of 55-storey towers connected by a one-hectare roof terrace.
"There is nowhere else on earth quite like this," reads the hotel website, and they're not far wrong.
In truth, Marina Bay Sands is more than just a hotel, with its shopping mall, museum, theatre and celebrity chef restaurants. That's without mentioning the world's largest atrium casino with 600 tables and 1,600 slot machines.
You could easily spend a week here without seeing the rest of the city, and you won't want to leave once you've laid eyes on the rooftop infinity pools with mesmerising views over the city.