TMF Group continues APAC expansion with acquisition of Sino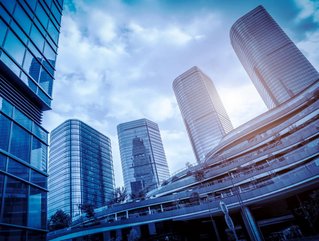 TMF Group has expanded in APAC by acquiring Sino Corporate Services. Picture: TMF Group
TMF, a leading global provider of compliance and administration services, has been making concerted efforts in recent times to grow its presence in APAC
TMF Group has continued its expansion across APAC with the acquisition of Sino Corporate Services Group (SinoCSG).
The deal sees the Amsterdam-based heavyweight boost its corporate secretarial, accounting, trust and fund administration services in the region.
Sino CSG was founded back in 2007 and, with offices in Hong Kong, China and Singapore, employs a team of 53 experts.
Its current management team can boast more than 30 years' experience in doing business in the region.
Alex Cho, Head of Sino CSG, said of the strategic acquisition: "We are pleased to combine our Hong Kong, China and Singapore offices with those of TMF Group, a leading global provider of trust and corporate services.
"We can now provide an expanded range of international services to our clients, enabling them to engage one service provider for all their jurisdictional needs. In addition to greater career opportunities, our staff will increase their knowledge of a wider range of world economies."

TMF Group looks to grow APAC presence
TMF, a leading provider in compliance and administration, has been making concerted efforts to grow its presence in APAC.
The professional services giant acquired Hong Kong-based Ecovis and Union Alpha last year, and is looking to capitalise on a growing focus on fund services and private wealth across the region.
As it stands, the group serves around 8,000 clients in 86 jurisdictions.
Shagun Kumar, Head of APAC at TMF Group said: "We're delighted to welcome Sino Corporate Services Group, their staff and their clients to TMF Group.
"Our focus on the APAC region stays strong, as the region offers many opportunities to grow. Sino Corporate Services Group's expertise and focus in three key jurisdictions and strong relationships in the other major financial centres of Asia, together with TMF Group's well-established ties in the region, will enable us to provide flawless service to clients operating throughout the region."
As a result of the acquisition, four key members of SinoCSG's management team will join TMF Group.