Flash memory leader Kioxia completes Chubu Toshiba takeover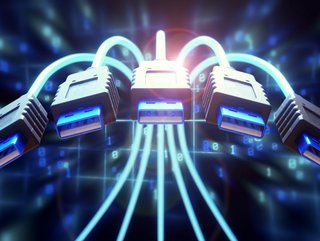 Kioxoa Holdings, the Japanese flash memory pioneer, boosts data centre and mobile 5G position with acquisition of Chubu Toshiba Engineering Corporation
Kioxia Holdings Corporation, a global leader in flash memory, solid state drives (SSDs) and software solutions – and inventor of flash memory – has completed the acquisition of Chubu Toshiba Engineering Corporation.
The Japanese company, which rebranded from Toshiba Memory in 2019, entered into a share purchase agreement with Toshiba Digital Solutions Corporation in February to strengthen Kioxia Group's technology development capabilities.
This move brings the engineering team in-house and will also drive cost efficiencies.
Chubu Toshiba Engineering Corporation will operate as a wholly owned subsidiary of Kioxia Corporation under the name of Kioxia Engineering Corporation.
Kioxia is ranked second globally for the production of flash memory, accounting for 20% of the global market. Under a joint venture with Western Digital, that figure rises to around 35%.
Kioxia saw record revenue of US$11.8bn in FY21 as sales for data centre memory and cloud were driven by the ongoing digital transformation and remote working. Smartphone-related sales also grew, with more mobile storage required for the switch to 5G. The move towards autonomous vehicles and smarter cars is also fuelling demand for Kioxia memory solutions.
By working with customers across all growing markets like mobile, edge, cloud, data centre and automotive, Kioxia can help accelerate the development of transformational solutions.
In 1987, Kioxia invented the world's first NAND flash memory for data storage. Then, in 2007, Kioxia pioneered the development of a three-dimensional stacked structure, enabling it to increase the capacity of flash memory and supporting the evolution of electronic devices. The technology is now being used in applications ranging from smartphones to data centres and is a foundation of the information age. Today's BiCS FLASH 3D technology continues to move the memory industry forward.
About Kioxia Holdings Corporation
Mission: Guided by its mission of uplifting the world with memory, Kioxia is committed to research and technology development that brings value to people across the world.
Headquarters: Nagoya City, Aichi Prefecture, Japan
Employees: 14,200
Revenue (FY21): US$11.8bn
Leader: Kunio Yamada, President
Founded: February 1, 1992
Business: Engineering services related to semiconductor development, design and manufacturing. Development and operation of semiconductor CIM systems.